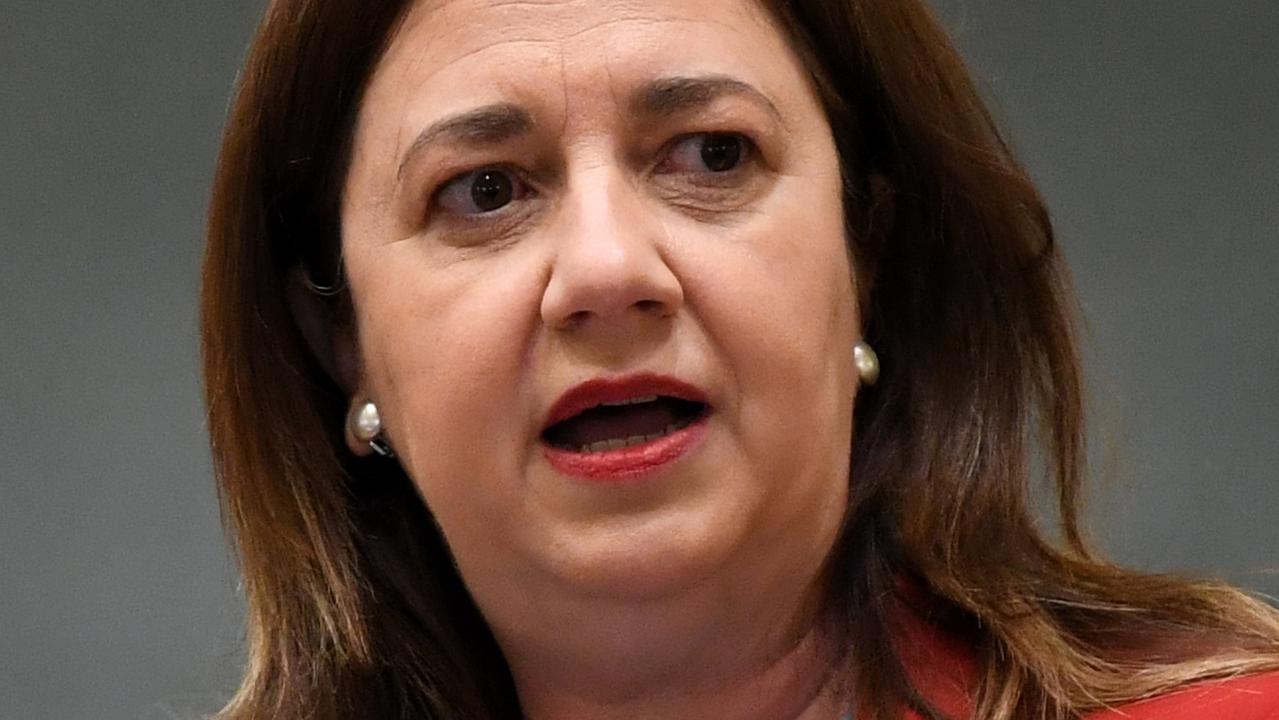 [ad_1]
Tensions are at a turning point in Queensland, and angry business is telling the Prime Minister "we are not just Queenslanders, we are Australians".
Welcome to the live broadcast of the Australian situation with Covid-19 on Wednesday.
Residents of NSV are hoping for another day of falling Covid numbers as the state advances towards its 80 percent double vaccination target.
Victoria is also approaching its goal of 70 percent double vaccination, hoping that the worst epidemic in the country has passed.
Follow below for today's major updates. Please refresh the page for the latest news.
'Finish today': Queensland addresses Anna
Tensions have reached a boiling point in Queensland, and desperate business owners have turned to Prime Minister Annastacia Palaszczuk for her sharp border stance.
Ms Palaszczuk declined repeated calls to publish a roadmap for reopening with NSV and Victoria, even suggesting that lifting sharp border restrictions when 80% of Australians have been fully vaccinated would be a step backwards.
Rebecca Andrews, head of the industrial body of AI Group in Queensland Courier mail that the Queensland government should "end vague and conflicting messages today" about reopening borders. "
"The vague talk about the reopening schedule of Christmas, and then the increase of the ante about the goals of vaccination, is far from the announcement of the switch that the government should deliver in order to encourage people to get a sting," she said.
Broadbeach apartment owner The Breakers Michael Stephens has accused the prime minister of not caring about hard business.
He told the publication that his occupancy had dropped from 85 percent to five percent and that many of his Christmas reservations had been canceled.
"He gets up every morning and acts like this is a game of the country of origin," Stephens said.
"We're not just Queenslanders, we're Australians."
New freedoms in sight after the wax wave
Vaccinated residents of NSV could enjoy even more freedoms next week, after a large increase in vaccinations against Covid could lead to reaching the goal of 80 percent faster than expected.
Federal government data on Tuesday showed that 75.23 percent of adults in the state are now fully vaccinated, and 90.77 percent received a single dose.
This means that the NSV could be on track to reach the 80 percent target by the weekend, an achievement that would trigger a series of relaxed restrictions from Monday, October 18 – a week earlier than the scheduled date of October 25.
Freedom Day 2.0 will be visited by up to 20 visitors to the house, regional travel is allowed to the residents of Greater Sydney, and masks are no longer needed in outdoor environments.
Kmart's strictly new Covid rule for NSV
Kmart confirmed that unvaccinated customers will not be allowed to shop in NSV stores unless they have a medical exemption.
CEO John Gualtieri said he was announcing the move in line with NSV government regulations.
"According to NSV government requirements, customers will need to show evidence that they have been fully vaccinated against Covid-19, unless a medical exemption applies," Gualtieri said in a note to customers. "Please be patient and supportive in introducing this new process to our store network."
The announcement comes as customers continue to gather in Kmart, and one store in Sydney has a queue of 200 meters just to buy items.
Photos and videos of wild scenes in Kmart have provoked criticism, and people claim that the footage shows that customers do not adhere to the rules of social distancing.
– Hannah Paine
Read related topics:
Brisbane
[ad_2]
Source link