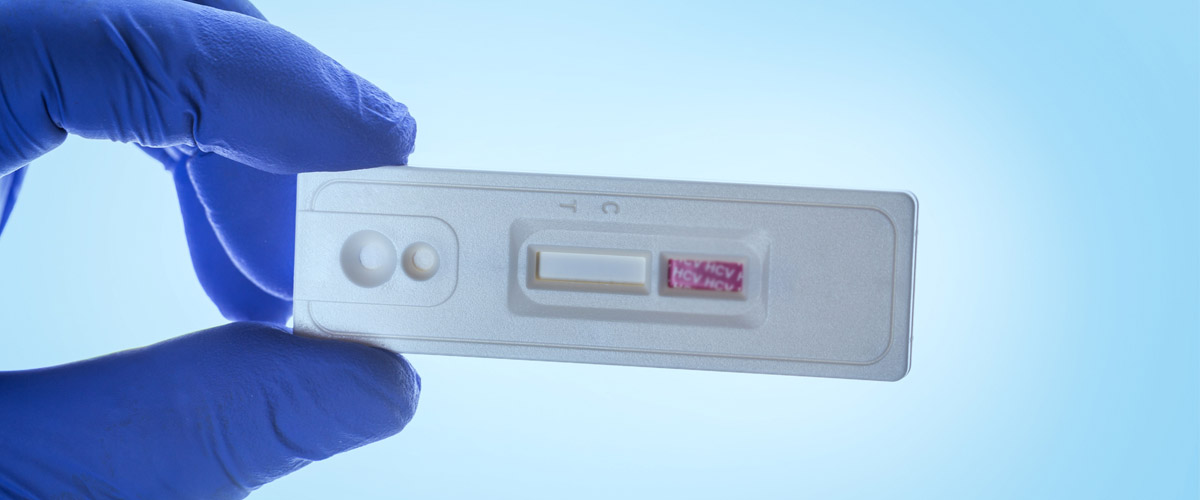 The ECDC guidelines advocate joint efforts to increase integrated hepatitis B (HBV), hepatitis C (HCV), and HIV-related integrated strategies or programs to reduce the number of those who are currently infected but not diagnosed. Such integrated testing strategies or programs should apply six basic principles of testing and respect the individual needs of those tested:
Testing should be available, voluntarily, confidentially and conditioned by informed consent.
Relevant information should be available before and after testing.
Linking with care is a critical part of an effective testing program.
Normalize HBV, HCV and HIV tests in all health facilities; i
Those who conduct HIV, HBV and / or HCV testing should receive appropriate training and education.
An effective national testing strategy, including a monitoring and evaluation framework, is critical to responding to HBV, HCV, and HIV infection.
The success in increasing the use of testing should significantly contribute to the elimination of HIV and the fight against viral hepatitis as a threat to public health by 2030, as stated in the objectives of sustainable development.
The ECDC instruction lists who, where, how and how to test viral hepatitis and HIV, and offers options for testing strategies that apply to all healthcare settings and beyond (eg self-sampling and self-testing). Because of the higher risk of infection, the population groups that are suitable for targeted HBV, HCV and / or HIV testing include, inter alia, men who have sex with men, homeless people, sex workers, people injecting drugs, pregnant women or hemodialysis patients. Examples of good practice in the Guide provide approaches for primary care settings, hospitals, STI clinics, pharmacies, prisons, and community settings, including drug and harm reduction services.
Integrated testing: benefits for health and "synergies in resource limitation times"
"If we want to maximize the benefits of treating HIV or viral hepatitis, it is important to test and diagnose people as soon as possible during the infection. This is challenging because all three infections can be asymptomatic for years." According to ECDC estimates, it currently takes an average of three years from the time of HIV infection to diagnosis. That's too long, "notes ECDC Director Andrea Ammon. "Our new test guide offers a range of evidence-based options for designing national or local testing interventions for different settings and populations at risk. One of the key elements is to diversify and integrate testing services, as this allows for synergies in resource limitation times. "
Early diagnosis and linkage to care brings strong benefits to both individual and public health: effective treatment of HIV or viral hepatitis, or eliminates or undermines significant viruses, which in turn means those who treat interrupt the existing transmission chains, preventing further infections.
However, too many people living with HIV or chronic hepatitis B or C in the EU / EEA are unaware of their infections – and therefore do not receive treatment.
Vitenis Andriukaitis, European Commissioner for Health and Food Safety, said: "Progress in antiretroviral therapy has changed the nature of HIV epidemics in Europe – HIV is no longer a deadly disease. For people who were diagnosed early and who received effective treatment, HIV has become a chronic condition. The progress in intensive efforts for testing in the last decade, estimates show that one in seven people with HIV / AIDS in the EU / EEA is still not diagnosed. We need to focus our efforts on reaching these individuals, and especially the most vulnerable in society, and must also intensify our efforts in these aw ay to hepatitis B and C, and the disease is estimated at 9 million people in the EU. We must come together to address these three diseases if we are to fulfill our objective of sustainable development. The European Commission are strong supporters of the European week of testing. "
The European Testing Week begins today with more than 700 organizations across Europe and Central Asia that promote dialogue among those who can benefit from testing and those who are testing – because early diagnosis of HIV and viral hepatitis benefits everyone.
Source link