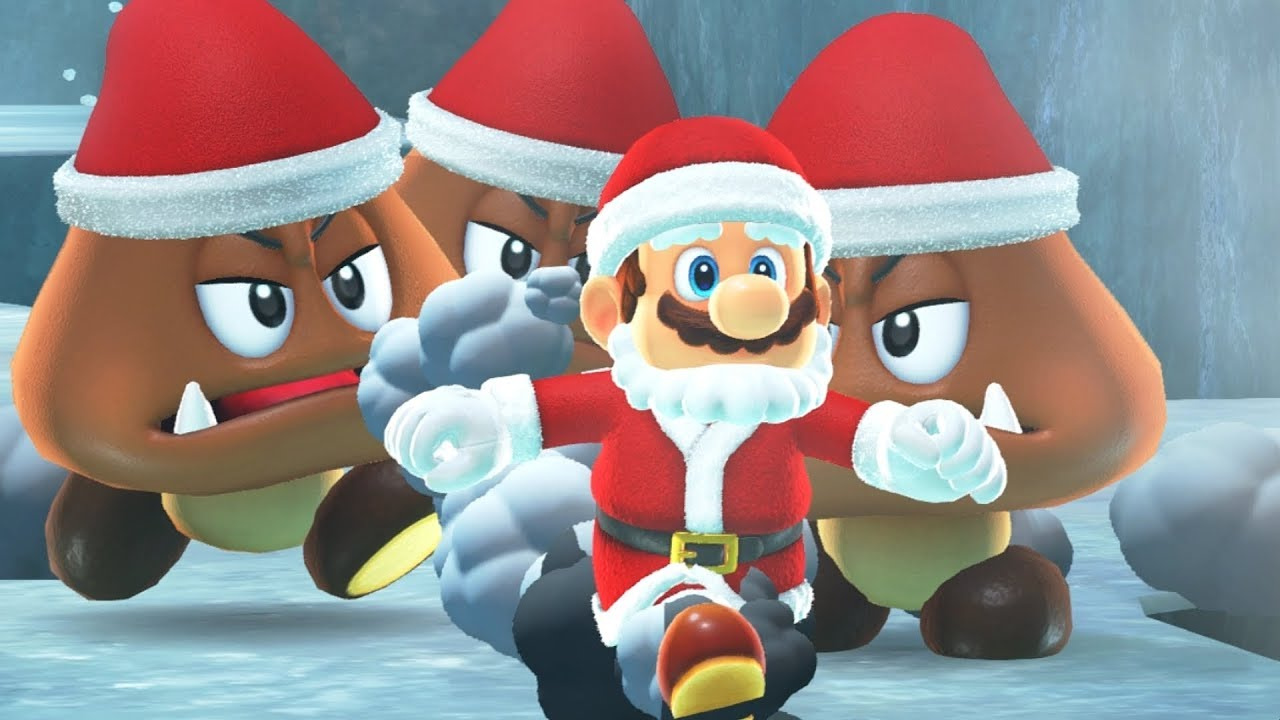 [ad_1]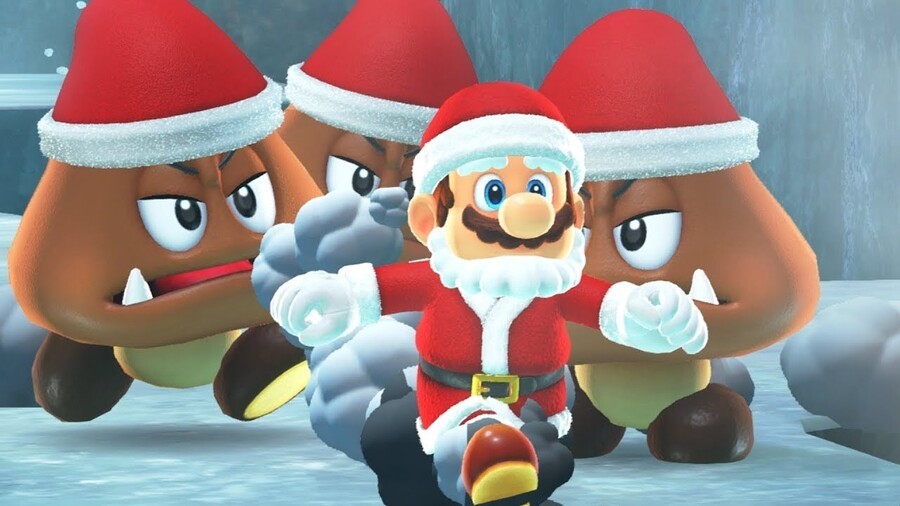 As regular readers know, every Saturday we all come together to talk about our weekend games plans and see what our community members are doing. This week is a bit different, however, many of us take some time to celebrate holidays and enjoy time with friends or family, or even take some time needed for peace and quiet.
As such, this week "What's Playing?" The function is dedicated to holidays, and everything is wrapped up in a super-special edition. Feel free to read the entries in the Nintendo Life Team, and then tell us your plans via a poll and comments below. Enjoy!

Darren Kalvert, director of operations
Since Christmas is a time to hang out with family, I'm sure I will have many games Super Smash Bros. with my munchkins at the age of 7 and 10. They worked tirelessly since he left for Swatch earlier this month, so I'm sure that I will be mercilessly defeated while using survival buttons.
When a wider family arrives, I'm sure we will have several games Super Mario Parti to spend time with children. It's much more fun than Monopoly anyway. I hope we can find time for a lot of collision together Mario Kart 8 Deluke Also, I am quietly sure that I will continue to stick to Mario Kart. After several rounds of Sherbet Land, we will all be in a festive mood. I wish you all a happy Christmas!

Dom Reseigh-Lincoln, reviewer
This Christmas I will take a well-made pause, but that does not mean that I will not make up for or end some of the games I missed on Nintendo Swatch. That's why I'm going to finish Manticore: Galaki on Fire, Attack on Titan 2 i Armello. I'm likely to return to my two portable love – Paladins i Varframe – while continuing to record hoops and mills for VC NBA 2K19. I'm nothing if I'm not productive. Happy Christmas, everybody!
Gavin Lane, a writer
Christmas was once the moment to sit with something great and new, but now it's my chance to wash up and catch up with things I missed during the year – Svitch made that list pretty significant 2018! So, as long as I'm going to go Overcooked 2DLC with family, I hope I can cool beans with Firevatch i ABZU Once they are all postponed after re-training on ground pies. I also decided to start Volfenstein II so I can wipe out those GOTI podcasts filled with spoilers that have been lying incomparably on my phone since 2017 before I joined this year's edition!
Have a great one!
Glen Fock, guide editor
So I did not have much chance of playing my Swatch in the last few months, since I was an absolute pagan and I was slightly dependent on Black Ops 4, Elder Scrolls Online, and Guild Vars 2. I'm going to Christmas, so I'll have my reliable switch to keep my company up.
I missed a couple of jewels that I'd like to dig, like Pokemon: Let's go, Varframe, and Hollown Knight. No, I just do not like it Smash Bros. so I will not play it – it's just that. No doubt I'll double Splatoon 2 and similar things.
This is also my last of these, because I'm leaving Nintendo Life in January to continue to work differently. I would like to thank you very much for the kind and friendly staff, as well as for the readers who make this site and the community great. It was my pleasure to write to all of you and I'm sure that you will name my name as a freelance occasionally. Merry Christmas and happy New Year!
Goncalo Lopes, a writer
When it is over in 2018, you will find that I'm doing the most unusual Nintendo thing I would expect: turning on my SNES Classic and enjoying the cute retro-gaming sessions for holidays. Super Nintendo reminds me of simpler times, remarkable memories, family and friends who are no longer among us. I am honored with all those with a big smile from ear to ear that you will rarely find today among adults, caused by such simple pleasures as the ending Legend of Zelda: Link to the Past, finish F-Zero on Master difficulties, enjoying the soundtrack Secret Mane, turning Dracula into the dust Super Castlevania IV or just repeat the level of ice Donkey Kong Countri over and over again. Oh yes, I will look again Die Hard between SNES gaming sessions! Maybe this time Hans escapes with this …
This was another incredible year in the Nintendo Life team, which I could not even imagine in my wildest optimistic expectations. I do not know what the future is in 2019 (I hope the new F-Zero will appear Metroid Prime 4), so let me use this opportunity to wish you, a fellow player who reads these humble words: Happy Holidays, tons of great video games and all the joys that this life offers.
Liam Doolan, journalist
This Christmas I intend to play a lot of things Super Smash Bros. i Pokemon: Let's go, Pikachu!. When I'm not in any of these games, I will try to reverse a number of other titles before 2018. This includes Diablo III: Eternal Collection, Katamari Damachi Reroll and my latest eShop shopping, Shantae: Half-Genie Hero.
Since none of these games have been Christmas themeized, I will have to go somewhere else to correct the topic correctly. Maybe Rocket LeagueFrost Fest will be able to help me. Otherwise, I will build a snowman Minecraft.
Ryan Craddock, a staff writer
As awesome as the concept sounds, I'll probably spend most of my Christmas vacation from games – even when I'm working here at Nintendo Life Factors of Dreams and Magic ™ can take its toll after a while. Saying that, I was working on unlocking them Super Smash Bros. Signs possible for any potential family games when I go to visit, so I doubt that my pause will last for a long time.
Similarly, I already planned to pack Mario Kart 8 Deluke, Super Mario Parti, and maybe even Pokemon, let's go, Eevee! for an unusual multiplier session (or in Pokemon's case, just to show my collection). Now that I'm thinking about it, it does not sound like I have a break from playing at all, is it? Ah well … Happy holidays, everyone!
Steve Bovling, American editor
The holiday means we have a long pause and things will be a little quieter than usual. For me, that means it's time to drown my teeth in some of the games that spend a lot of time. I'll play for the holidays Octopath Traveler i Valkiria Chronicles 4. I am interested in Octopath since its discovery and somehow I managed to remain a spoiler so far, but I have the feeling that I will work on both of these games in the new year.
What games are you playing for Christmas? (190 votes)
Manticore: Galaki on Fire
0%
Pokemon: Let's go, Pikachu! and we're going, Eevee!
10%
Legend of Zelda: Link to the Past
2%
Diablo III: Eternal Collection
6%
Katamari Damachi Reroll
1%
Shantae: Half-Genie Hero
2%
Something else (comment below)
13%
Sign in to vote in this poll.
As always, thanks for reading! Make sure to leave a vote in the poll above and comment below with your game of choice during the holidays. Whatever you plan to do this year, we hope you will have a wonderful time!
[ad_2]
Source link