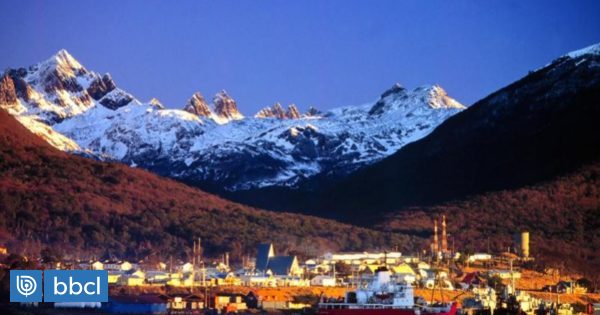 A historical dispute about what the country had within its borders a the southernmost city in the world In recent years he has faced Chile and Argentina. Now, after the Trans-Andean country admitted it Puerto Villiams has this quality, the dispute ended with a triumph for our country.
The Chilean city got this category thanks to its redefinition National Institute of Statistics (INE), which has been accepted since March this year as a city into urban centers with more than 5 thousand inhabitants or those with regional or provincial capital status, which is the case with Puerto Villiams.
For this reason, in detail describes the prestigious environment of the neighboring state of La Nacion, Puerto Villiams "expels his neighbor Argentina Ushuaia as the southernmost in the world. "In that same line, Clarin said:" Chile decided to raise Puerto Villiams to the rank of the city, displacement of the Argentinian neighbor as the "end of the world" ".
In particular, until recently, the Argentine city of Ushuaia – with more than 60,000 inhabitants and located 10 km north of Puerto Villiams – was bearing this mark because it regarded its Chilean neighbor only as a city, which changed due to the redefinition of the city's concept in Chile.
According to La Nacion, Chilean tour operators in the area hope that a new category will emerge interest of visitors is increasing to tour the capital of the Chilean Antarctic province.
"For us, this is a tool that will serve us a lot from the tourist point of view, so that more people come to us," he said. Francisca Albornoz, President of the Cabo de Hornos Tourist Association.
In that same line, when it was known in January that this would happen, the then Governor of the Antarctic Province, Juan Jose Arcos, El Mercurio explained that "in addition to the increase in tourism, because it will be a cult place, with this new category it will be able to access other types of state infrastructure projects."
At the same time, the inhabitants of the Chilean city, describing in detail the Argentinean environment, are worried about a possible increase in the number of visitors because they consider that Puerto Villiams are quiet, which can change.