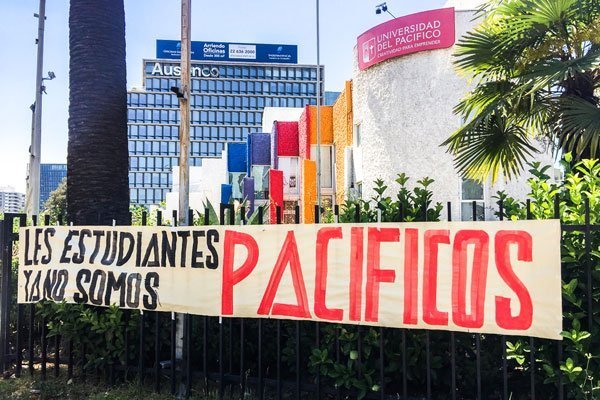 The campus sums up $ 8,122 million in the past three years.
Nothing dissatisfied with the students of Universidad del Pacifico with an action plan that was presented yesterday by the entity authorities to the Ministry of Education (Mineduc). The students, who pointed out to expect concrete measures, found that in the short run there are still no solutions for their uncertain situation.
The head of the Higher Education Department of the Ministry of Education, Eduardo Vargas, explained that they still see possible solutions to the problems that have emerged this week, and that the agreement they have reached with the school authorities will "be able to sign agreements with other universities in order to be able to move their students to the best possible conditions in 2019. "
Vargas adds that "the university must guarantee the exact closure of the school in 2018. In addition, for students who decide to continue, the continuity of educational services must be guaranteed." In parallel, it is important to note that we have opened an investigation, which could lead to the decision to ask the National Education Committee for the possibility of abolishing the official recognition of this institution. "
Mineduc's research processes have no fixed dates and can last for months.
According to the financial situation of Universidad del Pacifico, in 2015, the loss was $ 4.481 million; in 2016 reached $ 1,582 million; and in 2017, $ 2.059 million, in the total amount of $ 8,122 million.
Universidad del Pacifico belongs to the Julio Ortuzar Rojas Foundation and in 2017 lost its accreditation after renouncing the renewal. This was the beginning of uncertainty, although the economic crisis became apparent after the failure of a Colombian investor who had not injected the resources he had made.
This has caused an internal chaos in early November, according to student leaders, and over the last two weeks saw the resignation of about 15 officials from leading positions.
Source link