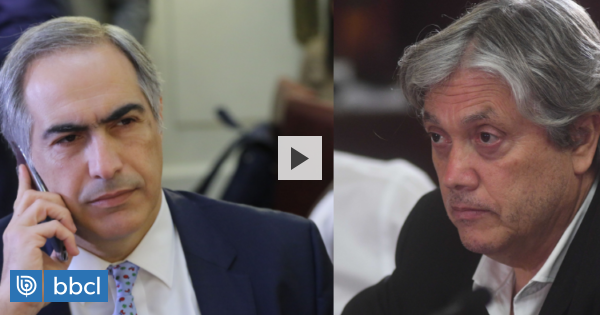 [ad_1]
Yesterday was the last session of the Hall of the Year in the Senate, which ended the so-called incidents each Wednesday, in which MPs could present issues of public interest and request information from certain authorities.
Unfortunately, this instance culminated in the participation of only two legislators: Alejandro Navarro and Francisco Chahuan, who had to listen to each other and play "cambiaditas" in the presidency in the room to be able to speak.
"Christmas has also encouraged them to leave early," Alejandro Navarro said ironically, referring to the rest of the 43 senators who were supposedly supposed to attend.
In accordance with formalities that have forgotten the opportunities to look funny, the video captures respect, such as Chahuan, who first raised his doubts about the police procedure that affected the student at the University of Valparaiso.
"I request, in short, relevant offices and clarify each of the events that affected this student, Josef Silva," Chahuan said.
An interesting thing came later, when Navarro, the only interlocutor and colleague present in the room, who was the body's president at the time, greeted his request, and then asked him to replace him in the main room in order to raise the floor.
A joke, this time only Chahuan and Navarro can count.
"I fought all my life for a watch event, an hour in which one can say what he thinks. Yesterday I was talking about putting an alternative to Patagual's route or the road he had built on Servia to avoid taco between San Pedro, Concepcion and Coronel, and I asked for official instructions and statements from the authorities, "the bio-senator explained.
https: //media.biobiochile.cl/vp-content/uploads/2018/12/navarro-incidentes.mp3
"Historic practice is that those who are interested in the subject remain, talk about what you want to talk about your region. I've been speaking a number of times just because only those interested remain," he concluded.
[ad_2]
Source link