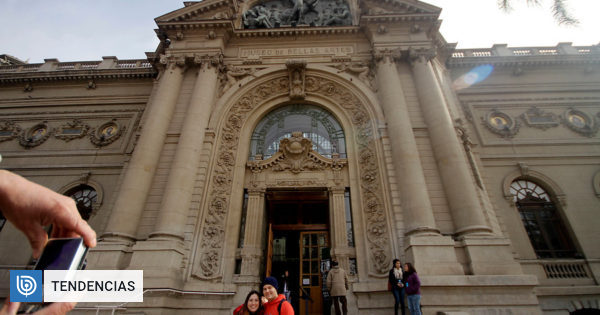 [ad_1]
Through the public letter National Association of Workers of the National Cultural Heritage Service (AnfuPatrimonio) has called the deputy director of the agency within the appointment of a new one In charge of collections of the National Museum of Fine Arts.
"With a warm welcome, our organization wishes to submit a well-founded request (to) & # 39; Short Competition & # 39; currently in progress for appointment In charge of collections of the National Museum of Fine Arts and go to a competition that is open to all experts of our Service, when a new director or director of the National Museum is appointed, "they write in a letter.
"The National Museum of Fine Arts has experienced a serious institutional crisis as a result of a number of internal and external factors related to the lack of resources for its proper functioning, the impediment of good governance by internal actors who still remain and who have created the conditions for the departure of the previous director", add text.
"It was even more problematic to manipulate, misuse, and denaturalize some instruments and procedures designed to promote and defend the rights and conditions of work of workers, where entities at the central level and others had direct responsibility," they say. officials.
"Unfortunately, the surrogate authorities and technical advisory bodies of the National Museum of Fine Arts, in the absence of the director whose competition is in the full process, have not managed to overcome the situation described above", they give up the letter.
For the AnfuPatrimonio, the solution lies in "Abridged competition with the characteristics it has in the context in which it is gestured does not offer guarantees of absence, indifference and objectivity".
"The competition is limited to only three predefined persons, and there will be no experts who will decide on the selected or selected at the", please state in the statement.
Here, you can read full messagesubmitted to the Minister of Culture, Art and Heritage; Undersecretary for Heritage, National Director of Civil Service, Deputy Director for Personnel Management and Development and Head of Department for Management and Development of the National Cultural Heritage Service.
[ad_2]
Source link