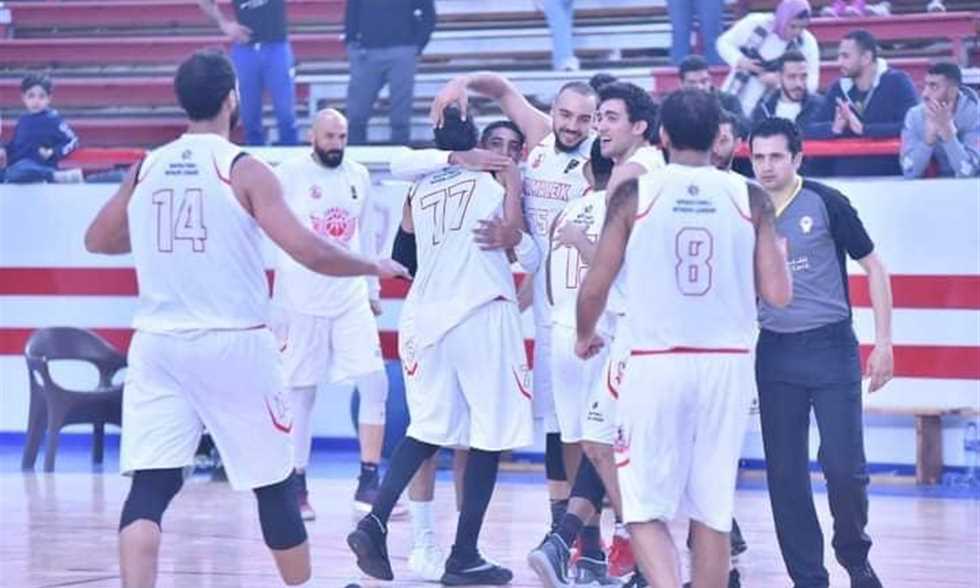 Club Zamalek decided to play a Sporting match in the Super League basketball championship, as a deadline for the Egyptian basketball federation.
Zamalek announced on his official website, playing the Sporting match, that he is committed to responsibility towards Egyptian sports, and not to export the crisis at the moment.
The club agreed to exclude Sporting's match and it is playing today, in order to preserve the regularity of the competition and not to recognize de facto politics.
Zamalek's statement arrived as follows:
The commission in charge of managing the Zamalek club decided to approve a deadline for the Egyptian Basketball Federation. This will consider the appeal filed by the Zamalek club against the decisions announced by the Basketball Association after the events at the recent match between Zamalek and Al-Ahly.
The Zamalek club confirms that it has pledged to travel to Alexandria to meet with Sporting until a union decision is made on Zamalek's complaint, but this has not happened, and despite pressure from the media and the public not to play the game, the club's management has pledged to his responsibilities towards Egyptian sport, rather than currently exporting the crisis, he agreed to exclude Sporting's match and to play it today, in order to preserve the regularity of the competition and not recognize the policy of fulfilling the facts.
The board also decided to set a deadline for the Basketball Association for the next game; This aims to resolve his decision on Zamalek's appeal before the escalation and to take all necessary measures to preserve the rights of the club and to contain all decisions after the deadline for returning the rights to the owners.
God is the Giver and Helper.
The Egyptian Basketball Federation decided to consider Zamalek a defeat by Al-Ahly in the championship after the match could not be played due to the presence of fans in the hall.
Source link