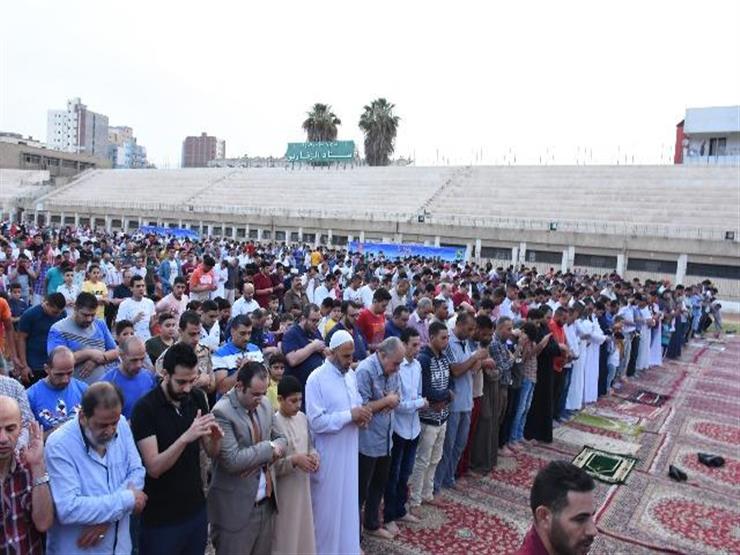 11:48


Tuesday, May 11, 2021

Cairo – A & A:
The National Institute for Astronomical and Geophysical Research has set dates for the Eid al-Fitr prayer, as it will be in Cairo, Giza and Shebin al-Koma at five in 28 minutes, while in Alexandria and Fayyum it will be at five and 31 minutes, according to scientists' astronomical calculations. Institute.
The institute indicated – in a statement today – that Taba is the first Egyptian site to offer the Eid al-Fitr prayer, as the time comes in five and 14 minutes, while the city of Sallum is the last city in Egypt to perform the prayer, which is performed at five and 49. minutes.
He added that the residents of Port Said will pray in 5-21 minutes, while the time for prayer in Suez, Hurghada and Damietta is 5 23 minutes, and in Al-Arish 516 minutes.
Reports from the institute revealed the time for Eid al-Fitr prayer in al-Tur, Ismailia and Shalateen in five and 22 minutes, and for Saint Catherine, Sharm al-Sheikh and Shalateen in five and 20 minutes, and in Damanhur and Kenya at five and 29 minutes.
Estimates have indicated that Eid will be scheduled for 5:30 a.m. and 27 minutes in Tanta, Benhi and Kafr El-Sheikh, for five and 25 minutes in Mansura, for 5:26 in Zagazig, at 5:30 a.m. and 30 p.m. minutes in Beni Suef, and at 5.33 minutes in Minya and Assiut, and in Sohag and Aswan, for five and 32 minutes.
Calculations indicate that the Eid al-Adha prayers in Abu Simbel and al-Kharga are five and 40 minutes, in Marsa Matruh five and 41 minutes, and Nuwaybi five and 16 minutes.
Source link