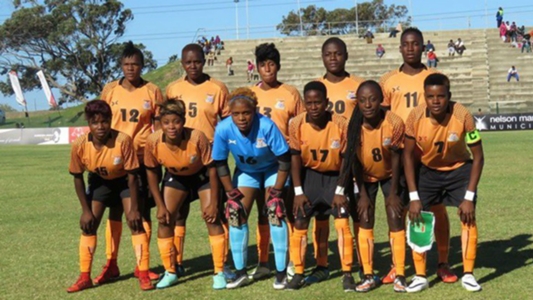 [ad_1]
On Sunday in Equatorial Guinea in Cape Coast, Shepolopolo Gasser shared his mission in the capital of Ivoran
Zambia chief coach Bruce Mpabe says his side in Abidjan is to acclimatize with the time of West Africa before this year's African Women's Cup in Ghana.
Shepolopolo will perform this year on a women's shawl after a bad debut campaign for the 2014 edition in Namibia.
And despite the troubled Gana in a friendly, Gaafer is still not satisfied as he hopes to perfect his tactical plans and strategies during the Abidjan camp.
He further excluded plans for friendly games in the city of Ivorian, stressing that the decision was made in thought to avoid the day of injury in the tournament.
"We're going to the coast of Ivory Coast for fine tuning, although we should play some friendly players, time is not on our side," Mbampe told The goal.
"Based on our initial arrangement, we should play friendly at 8 and the other at 12, but because of our late arrival in Abidjan, there will be no need for friends anymore. We are also trying to avoid injuries. We just want to adapt to the Ivory Coast.
Article continues below
"I think we did everything. The rest we need to do is just to finish with some tactical exercises, trainings and settings." "The morale among the girls is very high and they also know what's about it.
"After our friendly encounter with Ghana, we told them (Zambia players) that they would not be satisfied. Ghana is a very good team and beat them – people could lose direction and think everything is good. But we need to be well prepared and focused on the tournament . "
Zambia will launch a campaign against Equatorial Guinea in group stages on November 18 in Cape Coast before Nigeria and later South Africa are concerned.
[ad_2]
Source link