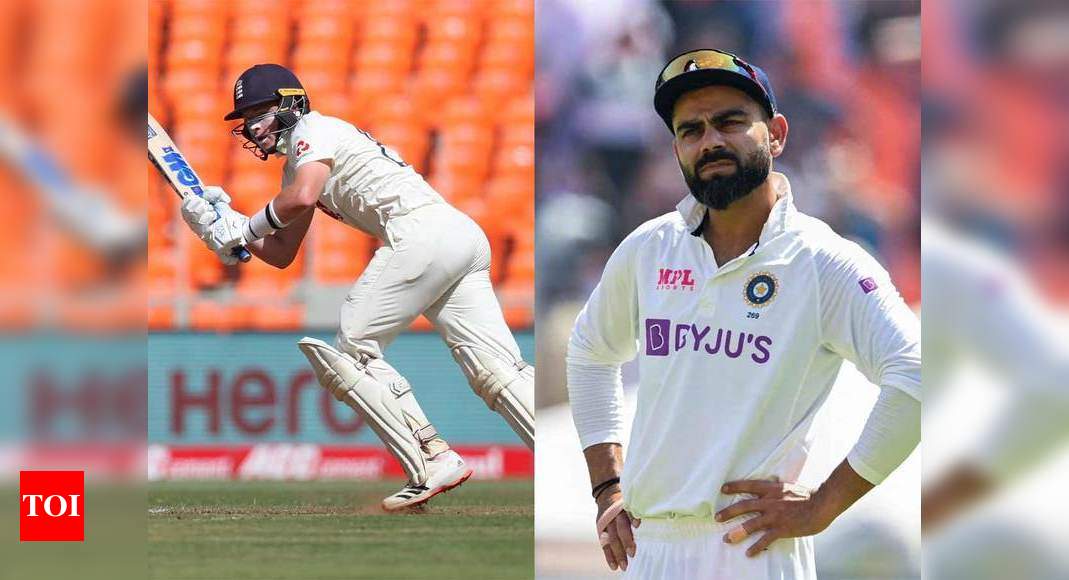 LONDON: English striker Ollie Pope has discovered that he is the captain of India Virat kohli approached him during the introductory test of the four-match series and warned "this is the last of the equal goalkeepers" that his team will see on the tour.
Starting the series with an exciting note in February, England succumbed to a spin duo Ravichandran Ashvin i Akar patel suffer heavy defeats in the next three tests.
"In the second inning, the field started to turn quite a bit," Pope said during Surrey's pre-season media day in Oval, according to ESPNcricinfo.
"I remember standing at the end of the non-striker, and Kohli approached me and said 'this is the last of the straight goalkeepers.' I knew then that the rest of the series would probably be quite challenging from hitting the point of view."
Deciding to take the first bat in the opening of the series, England set mammoth first innings, a total of 578, thanks to skipper Joe Root 228. Playing his first test since left shoulder dislocation last August, Pope scored 34 with 89 balls.
England won the match with 227 runs, which slightly hinted at the fights that awaited them in the next three tests.
Experienced campaigns like Root and stellar versatile Ben Stokes considered it one of the toughest conditions to play, according to Pope.
"Talking to more experienced guys like Joe Root and Ben-Stokes, those guys said exactly the same thing: these are the toughest conditions they've played in," Pope said.
"If those guys say that too, you know how challenging it is.
"I'm not saying (India) felt they had to produce those pawns, but the fact that they left their flat towels for three days and then spun around on the fourth and fifth day, which is generally a topic there, was quite a compliment to us as we did a job and a compliment for our bowlers.
"It kicked us in the leg a little bit, but it's a good compliment for us as a team because they obviously felt they had to change the game plan."
Returning to pre-season training with Surrey to open the round-robin championship next week against Gloucestershire in Bristol, Pope said he was relieved to be out of the way of life.
"The Indian balloon was pretty hard," he said.
"They were pretty business hotels, so there's not a lot going on, there's no real open space to get used to, running or kicking the ball or anything normal.
"So, going back for a walk and going for coffee or something like that, that's just a little bit of normalcy that people really need.
"It has its challenges and everyone deals with them in a little different ways, but it's very nice that you get out of those bubbles and let it break free a little bit."
Source link