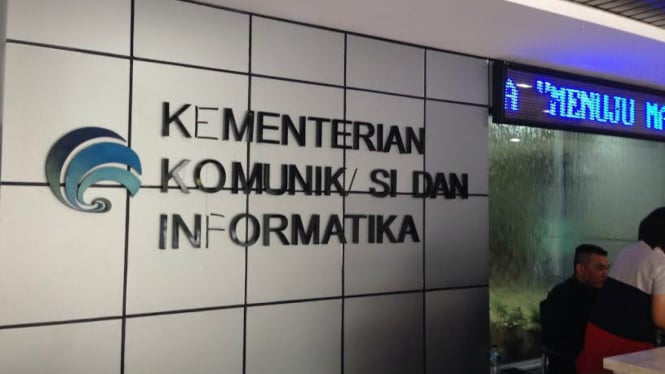 [ad_1]
VIVA – The head of the Public Relations Department of the Ministry of Communications and Information, Ferdinandus Setu, confirmed that his party will issue a Decree (SK) on Monday, November 19, 2018 for the recall of 2.3GHz communication and information technology for radio frequency for three companies.
The three companies are PT First Media Tbk and PT Internuk (Bolt Modem), both owned by Lippo Group, and PT Jasnita Telekomindo belongs to the General Director for Communication and Information of the Apteka Semuel Abrijani Pangerapan. They do not pay for the frequency of use (BHP) that appeared on Saturday, November 17, 2018.
"Until the expiration of the deadline on Saturday (November 17th) at 11:59 am, three did not pay off. Because it was a holiday, we were in the process of preparing a Decree on the abolition of radio-frequency use in order to come out tomorrow," said Ferdinandus for VIVA on Sunday evening February 2018.
The three allegedly missed two bailouts on November 17, 2016 and November 17, 2017. PT First Media, Tbk has an outstanding balance of $ 364.8 billion, PT Internuk Rp 343.5 billion, and PT Jasnita Telekomindo owes 2.2 billion dollars.
Ferdinandus said users of the radio frequency spectrum have to pay BHP. If not paid, there will be a threat from sanctions from fines, temporary interruption and / or confiscation of licenses to use the frequency of 2.3 GHz.
[ad_2]
Source link