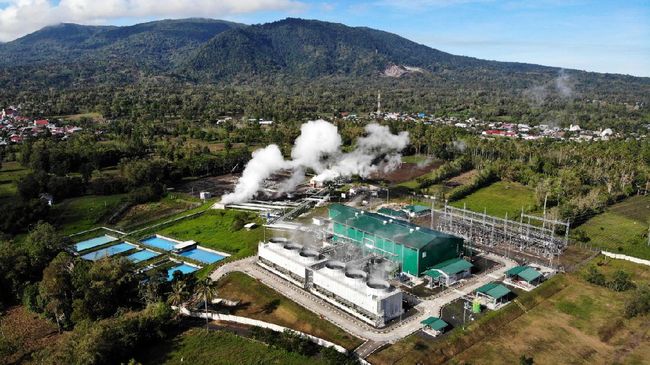 Jakarta, CNBC Indonesia – The Ministry of Energy and Mineral Resources (ESDM) announced that there will be no new auctions for the geothermal working area (VKP) until 2023.
This was conveyed by the Director of Geothermal Energy, Directorate General for New, Renewable Energy and Energy Preservation (EBTKE) of the Ministry of Energy and Mineral Resources Ida Nuriatin Finahari.
Ida said the government would bid for a geothermal work area if the Geological Survey of the Ministry of Energy and Mineral Resources carried out a geothermal exploratory drilling.
"For the VKP auction, because we already have a new program of geothermal research, the VKP auction will really be conducted if the research carried out by the Geological Agency is completed. So, that is possible in 2023," he explained.
Although the auction of VKP will be held only in 2023, according to him, he hopes that the construction of the geothermal power plant (PLTP) will be accelerated because there was an exploratory drilling first. In addition, he added, developers are currently working on many PLTPs.
"Many existing PLTPs (developed) by businesses or developers. The VKP auction will take place in 2023. We hope that the development of PLTP will accelerate after VKP is sold at auction," he said.
Meanwhile, the director general for new, renewable energy and energy conservation (EBTKE) of the Ministry of Energy and Mineral Resources, Dadan Kusdiana, said that this year the government has three locations for geothermal exploratory drilling. He said the government had prepared a budget of Rs 420 billion from the state budget (APBN) for this geothermal drilling exploration activity.
"The funds are already in APBN, about 420 billion Rp at three locations, and not the general director of EBTKE, we are the recipients of funds as users. Now (drilling) is done by the Geological Agency," he explained.
Three geothermal exploration drilling sites are located in Cisoloku, Sukabumi, western Java, then in Nagekeo County, eastern Nusa Tenggara (NTT) and Sulawesi. In addition to three locations, according to him, this year there are eight other locations whose data quality will be improved.
[Gambas:Video CNBC]
(via)
Source link