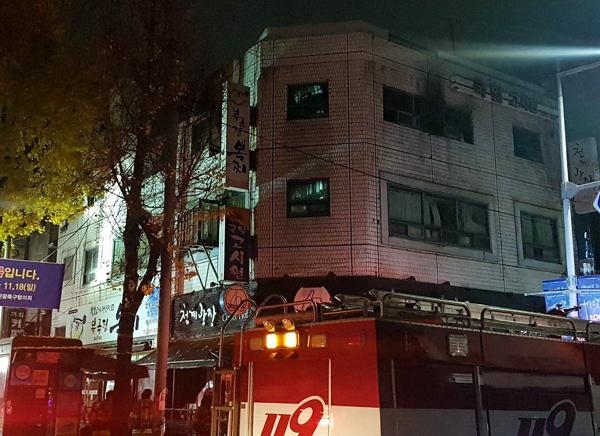 [ad_1]
Entry 2018.11.09 07:34
| Revision 2018.11.09 08:00
About 5 am on September 9, 18 people were injured and dozens of people were evacuated from gioshivon near Cheonggiecheon, Cheonggiecheon, Jongsu-dong, Jongno-gu, Seoul. Firefighters are currently checking for death.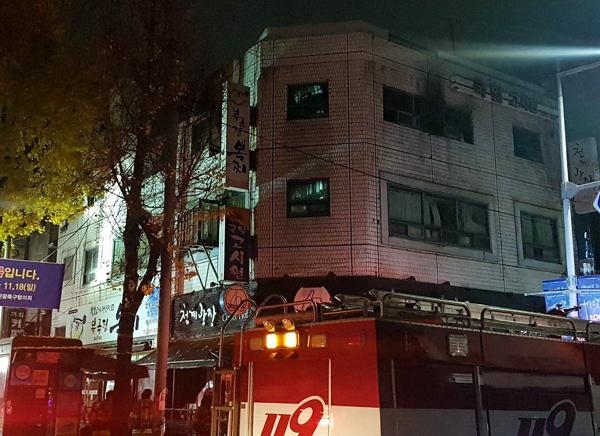 At the third floor of the building, a fire broke out at the Seoul fire station in Jongno. From that, 16 was transferred to the hospital, and one was treated on the spot. One person was injured and transferred to a hospital on the roof of the 4th floor. The fire is completely off at 7 o'clock.
No reports of death have been received by the fire department so far. We check that any of the wounded who were transferred to the hospital are dead.
The firefighter said: "It is believed that the fire is between 301 and 302. It is believed to be difficult to evacuate because the location of the fire was close to the exit."
Jomo, 40, who lives on the third floor of Goshivon, said: "When I heard the sound of the fire, I got out of the bed and left the building, and there was a lot of smoke. I live, I live in the elderly," he said.
The building is one underground and three floors above the ground. The second to the third floor of the building are located in the middle of the city, and the first floor is used as a general restaurant. Twenty-four people on the second floor were evacuated after an outbreak of fire.
Kim Bum-gum, Minister of Public Administration and Security, visited the firefighting scene at 7:30 am.
The police and the fire department are investigating the exact scale of the damage and the cause of the fire.
[ad_2]
Source link