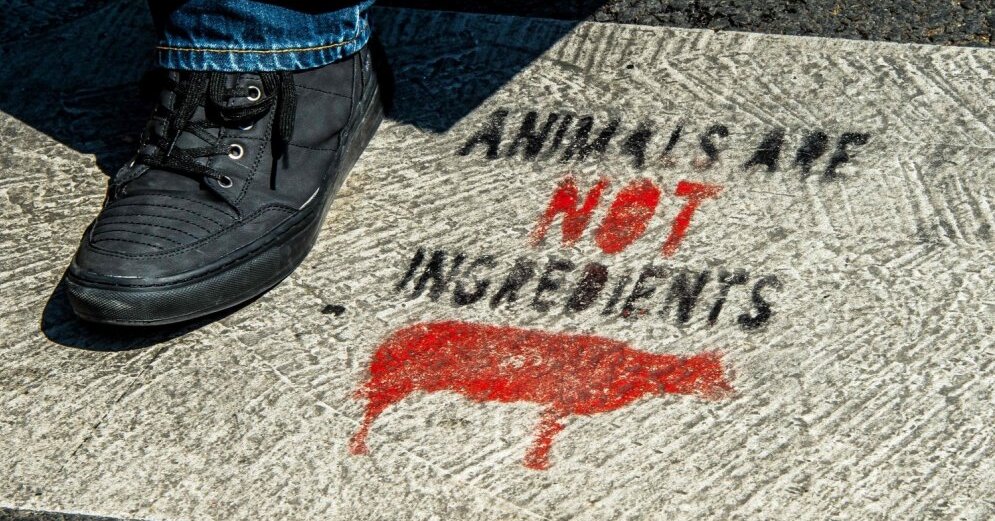 Friday, November 16, Andris Ravins, President of the Jelgava City Council, and Markuss Masins, a member of the SIA "Nature Foods" committee, signed a memorandum of cooperation that envisages the construction of a new plant for vegetation and vegetarian food on the municipality's land in Prohorova Street 13 portal "jelgavnieki.lv".
The main activity of the company is the development of recipes for vegan and vegetarian food, development, production and distribution of recycling technologies. The main product is a beverage derived from leguminous proteins – a healthy alternative to cow's milk. The company also plans to produce peanut peanuts.
The agreement on cooperation stipulates that the production building will be built on Prohorova Street 13 on a total area of ​​at least 4000 square meters. The total investment in the production unit is planned at 7,000,000 euros. The source of investment is the capital of German investors. Currently, works on the design of the factory are in progress, but in 2019, construction is planned to start the actual production of products in Jelgava in 2020. The first product – a beverage produced by protein legumes – has now been developed. As long as the company does not have a factory in Latvia, the tests for this product will begin in Poland in a few weeks, firstly, this product will be on the shelves of German, Austrian and Swiss stores. The company plans to create at least 61 new jobs in the Jelgava factory.
The agreement on cooperation, signed by the general manager of the city municipality of Jelgava, Irena Škutane and Masina, predicts that the Municipality of Jelgava will provide engineering networks of supply and access roads in accordance with the project "Structure of technical infrastructure for development of business in degraded area", co-financed by the European Fund for Electronic Communications regional development. The project aims at reconstructing and reconstructing the Garozas, Prohorova and Neretas streets, rebuilding and expanding the strip, as well as the construction of bus stops, lighting, engineering networks, combined walking and cycling routes. The improvement of obsolete street infrastructure is scheduled for 2019 and 2020.
It is strictly forbidden to use materials published by DELFI on other websites, mass media or anywhere, as well as to distribute, translate, copy, reproduce or otherwise process materials published by DELFI without the written approval of DELFI, but if the license is received, DELFI must be marked as the source of the published material.
Source link