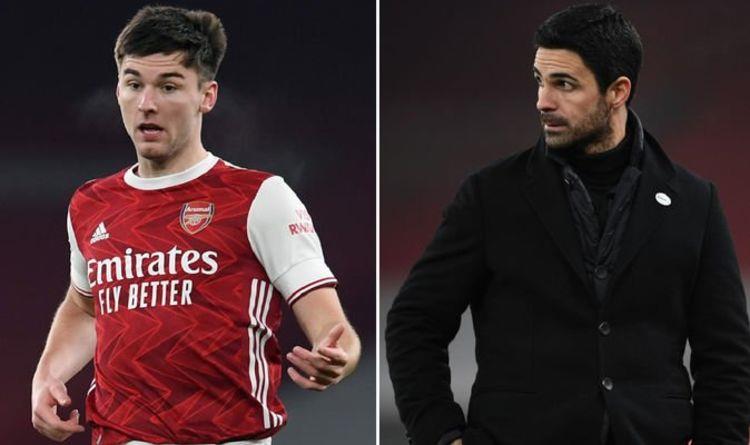 Spanish coach Mikel Arteta, the coach of Arsenal, admitted the suffering of his team, in front of Crystal Palace, in the English Premier League, after Kieran Tierney was absent from Al Janners against the Eagles.
Arsenal fell into a goalless draw against Crystal Palace in the match that gathered them last night, on Thursday, at the "Emirates" stadium, within the 18th round of matches in the Premier League.See the report from the match).
Tierney, who played the last game against West Bromwich Albion completely, scored one goal, scored another and trained without any problems, until he was present at the match this morning after the injury.
Read also .. Arteta reveals why Arsenal stumbled against Crystal Palace in the Premier League
In a statement through the British newspaper "Mirror", Arteta said after the match: "Kieran Tierney is a real threat and the way we attack the left is really important."
He added, "He is injured and we have to find a solution. He really missed him in today's match. We have Ainsley who did a great job, but Terni is very versatile and brings great benefits to the team."
He concluded his statements by saying: "We should not depend on one player. We must find ways to be creative, to destroy other teams. Terni will undergo medical examinations tomorrow to determine the duration of his absence."