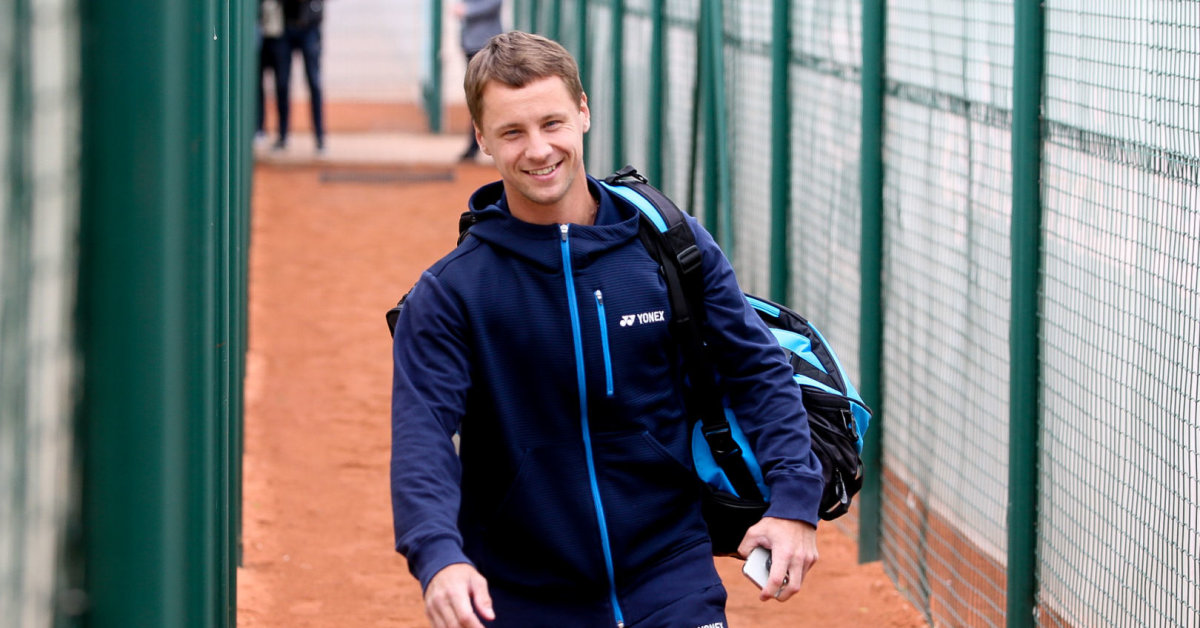 So far, Mr. Berani was the highest in his ATP career in 50 places – in May 2016.
After three wavering years, the Lithuanian tennis player does not hide the ambition to infiltrate new heights.
– Richard, you are a very rare guest in Lithuania. How long will you spend here?
– I'll be very short. Tomorrow, flight to Geneva, Switzerland is waiting. Even this visit to Vilnius is unplanned, since I left the last tournament in South Korea – we had to rest and prepare for the next battles. The coming summer and autumn will be very intense, but I will have a great opportunity to get the highest ranking in my career.
– Good field results would also help improve positions on the ranking list. What are the main accents on this coating?
– In fact, this year we did not highlight the season with the team. There are two tournaments – the ATP 250 tournament in Geneva and the Grand Cross in Paris. Four days ago, I played on a hard surface, today I will be the first field training, not counting the Davis Cup in Morocco more than a month ago. But we will be ready for everything.
– The official reason for leaving the third tournament in South Korea is a shoulder injury, but serious injuries are as if they are not true?
– No, no trauma – this is the simplest tiredness, especially in the shoulder area. That's why I managed to get out of the tournament because I told all my feelings and pains to the doctor who diagnosed it.
– You have reached the highest career level almost three years ago. Why was this year an opportunity to improve performance? What is the secret of success?
– It was a long process. When I reached the highest rating (50), I had a health problem, I had to endure the operation, and the recovery after the injury lasts for a long time. However, I recovered, I played a very stable game during the past year, which I really enjoy. The last three years have been a very difficult journey that gave me stability and experience.
– What determines the most visible stability?
– I think excellence and maturity, experience. You begin to get to know each other better, make other decisions not only at the location, but also outside of it.
– After the Davis Cup, you chose a trip to South Korea. What exactly made such a decision?
– I chose this because it was the only tournament on hard covers. That's why we flew to South Korea. After the Davis Cup, we managed to relax, recover, and this year we are more focused on playing hard on the ground than on the ground.
Photo: Vidmantas Balkunas / 15min / Teenage Ricardas Berankis
– Can we say that this is the best season for your career so far?
– I can say very firmly, yes. Three Challenger Tournaments won, good results in the ATP. I claim this is the strongest start of my year.
Roland Garros is approaching. What do you expect and expect from this tournament?
– Of course, you always believe in the best, but knowing that I did not train in the field, and I have great expectations, it would be unfair. However, we have made this decision – we will go, work, try.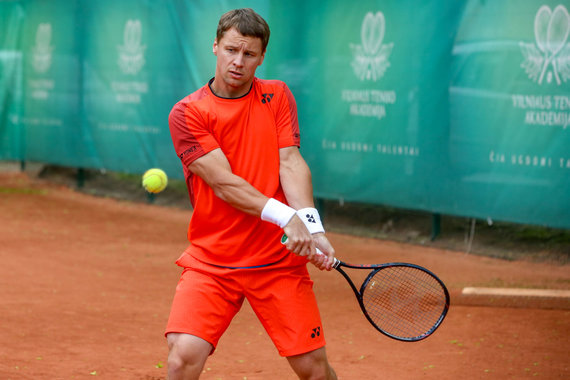 Photo: Vidmantas Balkunas / 15min / Teenage Ricardas Berankis
– What qualities do you need when playing on the field?
– The most important endurance. Tennis tennis is very important – what is not my strongest weapon (laughs). Of course, success in letters should not be frustrated.
– Speaking of the situation in Lithuania, many say that Lithuania has only Richard Berankis. Do you feel any disappointment?
For several years it was hard not only for me. One of them is Lukas Mugevičius, who is currently on post-traumatic rehabilitation, and I believe he will still be back. It's a difficult question, because it's very hard for me to physically watch the young. But we are talking with Ramunas Grusha, Rimvidas Mugevičius – there really are talented children and everything depends on how much effort they will make.
– What does your team look like?
– I currently train mostly at Jankas Tipsarevičius Academy and I work with trainer Dirk Hordorff. If coach Dirk can not go with me to tournaments, then I will be accompanied by a young trainer from Academy Tipsarius, with whom we do well.
– You've already won 30 meetings this season. What victory was the most impressive?
– First of all, I am thinking of winning against David Goffin (ATP-23) and Daniel Medvedev (ATP-14), although there were certainly still a lot of achievements.
– You are upset in Dubai against the famous Frenchman Gael Monfils. In the third set you are still in the first place, but you did not take advantage. Is it difficult to forget such defeats and start preparing for the new tournament?
– I'm forgetting, I mean, it takes several days. And if you go somewhere else, another tournament, immediately try to focus on new battles. After painful defeats, they are really another night, but that's normal. The biggest victory of the lost match is to forget it as soon as possible. The most important thing is to make the conclusions, and the next day to work.