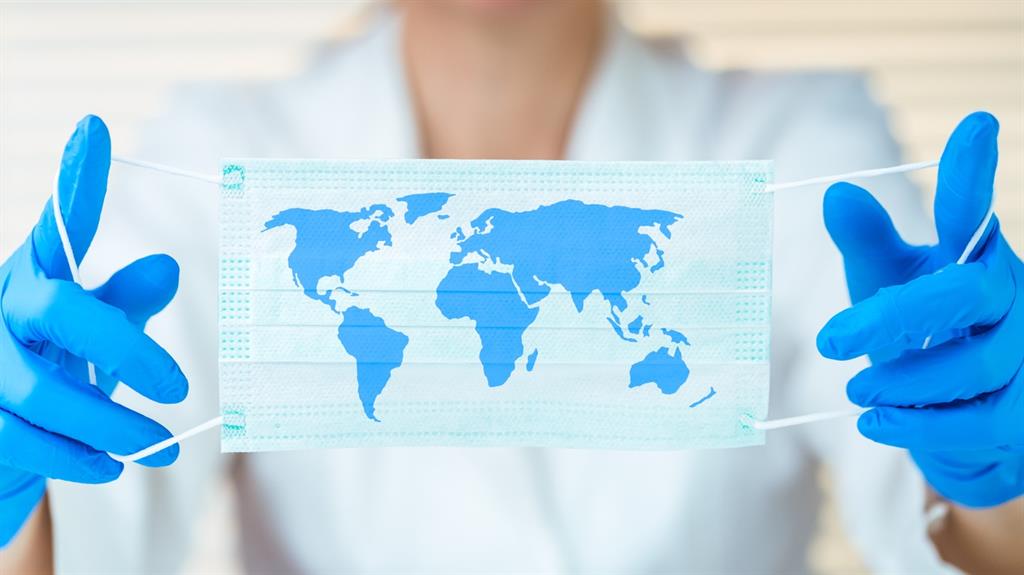 MADRID, 3 March (EUROPA PRESS) –
Precision medicine has been reaffirmed as a key tool against the deadliest coronavirus thanks to the latest technological advances in medical information that combine artificial intelligence, according to the first results of the international study "Big COVIData", conducted by researchers and doctors from several hospitals. in Spain, at the height of the pandemic.
The aim of the study was to define clinical characteristics and predictive indicators of patient evolution, using Savannah platform technology that provides quality clinical responses and predictions in record time to improve prevention, research and medical care management.
And that is that, according to the work, depending on the gender of the affected person, age, respiratory diseases and other additional pathologies, the prognosis of the disease will drastically differ in each patient, and also according to the medical protocol for his diagnosis and treatment.
The macro study includes four different analyzes on COVID-19: on its impact on patients with COPD, asthmatics, gender differences in diagnosis, and the profile of the patient to be admitted to the ICU. This work is part of the so-called "Respiratory Initiative" promoted by Savannah.
One of the conclusions of the new research is that COVID-19 affects more people over the age of 40 with respiratory diseases, although it does not affect everyone equally. In the case of chronic obstructive pulmonary disease (COPD), the risk of coronavirus doubles compared to the general population, and when it does, the chances of triple death.
According to the results published in the "Journal of Clinical Medicine" specific analysis "Characteristics and prognosis of COVID-19 in patients with COPD", conducted by the Universitario de Guadalajara and the Hospital de La Princesa de Madrid, together with Savannah technology, hospitalized patients with coronavirus COPD has a mortality rate of 9.3 percent, compared with 3.4 percent in those over 40 who suffer only from COVID-19.
The sample in this case includes data from more than one million patients from Castilla La Mancha, analyzed between January and May, coinciding with the peak of the pandemic. COPD is the fourth leading cause of death in the world, and those affected are more prone to ischemic heart disease and other factors that expose them to complications associated with COVID-19.
According to the conclusions of the study, the patient with COPD who is most prone to SARS-CoV-2 is a man in 4 out of 5 cases, with an average age of 75 years and additional pathologies (diabetes, arrhythmias or heart failure). In addition, pneumonia is the most common diagnosis among those hospitalized with COPD and coronavirus.
However, in asthmatics, although the incidence of coronavirus infection is higher than in those who are not, the impact of COVID-19 is considered smaller, while influenza and other viruses have a greater impact on those suffering from asthma.
In addition, research has shown gender differences in both diagnosis and clinical manifestations and treatment of coronavirus patients. It also identified signs and symptoms of those who would be major candidates by severity level to enter intensive care units (ICUs) using a predictive model.
According to him, three indicators are clear that patients are referred to the hospital as soon as possible without undergoing tests or wasting time: age (over 58 years), fever above 39ºC and tachypnea, especially with more than 20 breaths per minute, according to the results of the analysis of "Clinical characteristics and prognostic factors for admission to ICU of patients with COVID-19 ", which is part of the macro research which in this case was joined by Ramon Hospital and Cajal de Madrid, together with the previous hospital, among other institutions.
"Spain is one of the countries most affected by coronavirus, so the study" Great COVIData "is a great opportunity to accelerate research in a critical situation from a very large sample of real data, extrapolated to the rest of the world. a global moment for health and so we help thousands of patients. With our artificial intelligence model, we are able to very effectively interpret the free text of digital medical records, not only in Spanish, but also in French, German and English, regardless of the computer system that manages them, thus creating a unique international network of clinical research in the world ", commented the executive director and co-founder of Savannah, Ignacio Hernandez Medrano.
This system of clinical research is gradually spreading to hospitals not only in Spain, but also in the rest of Europe, North America and more recently in Latin America. Also, as a result of the study, the respiratory department of Health Research Data UK, known as 'BREATHE', selected Savannah to officially study COVID-19 in the United Kingdom.
"Our research project is open to joining a new phase of enrichment of more scientific institutions together with researchers and doctors, with the aim of being able to answer many other questions, some of which relate to health treatments, to increase knowledge and help the medical community to improve clinical treatment against SARS-CoV-2, which continues to cause thousands of deaths worldwide, "concluded Hernandez Medrano.
Source link