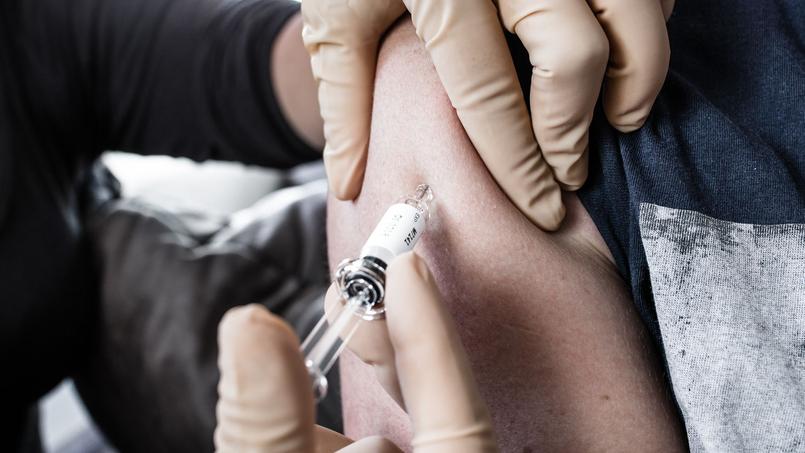 The re-occurrence of cases occurred in the first half of May. According to Sante Publikue France, 88% were non-vaccinated or did not receive two protective doses.
The morbile virus continues to actively circulate in France. As of January 1, 2019, there were 1184 cases of measles, according to the situation announced on May 22 by France for Public Health. Of these cases, one-third led to hospitalization (including 16 in intensive care units), 94 leading to pneumonia and two to encephalitis, one of which led to the death of the patient. At the same time, 2306 cases were recorded at the same time last year.
According to the Health Agency, the circulation of measles virus intensified in the first half of May, with more than 100 reported cases per week, compared to 70 cases on average over the previous 8 weeks. The phenomenon is partly due to the outbreak of cases that took place in the Atlantic Pyrenees after the Hamon Fair in Bajon, held at the end of April. Since the beginning of May, there have been 55 cases of measles in this region.
88% were not or have been poorly vaccinated
In addition to the Pirenees Atlantikues, the Health Agency identified two more active outbreaks. One is in Maiotte, where 24 cases have been reported, especially among young children. The second is in Reunion, where 50 cases have been reported since December 2018. Half of them are children aged 12 years. And among the latest confirmed cases, three will probably be contaminated in the care environment, which is why the healthcare agency is scared of a nococomial transmission.
Out of all identified cases, 831 included patients older than one year and born since 1980, for which vaccination status was known. Most of them (88%) were not or have been severely vaccinated, according to France's public health data. It is said that the person is inadequately immunized if he has not received both doses of the vaccine, a condition that is necessary to properly immunize against the virus. An interval of at least one month must be respected between the first and second dose.
Who needs to be vaccinated?
Vaccination against measles is only mandatory for one-year-olds born on January 1, 2018. Adults born from 1980 who did not have measles should check whether they received 2 injections and, if this is not the case, must be vaccinated. Contrary to popular belief, the goddess does not only affect children. Serious complications are more common among young people.
On the other hand, apart from healthcare professionals or early childhood professionals who did not have measles or vaccinated, vaccination is not recommended for people born before 1980. It is very likely that these generations were exposed and thus immunized.
To find out more: https: //vaccination-info-service.fr/Les-maladies-et-leurs-vaccins/Rougeole
Source link