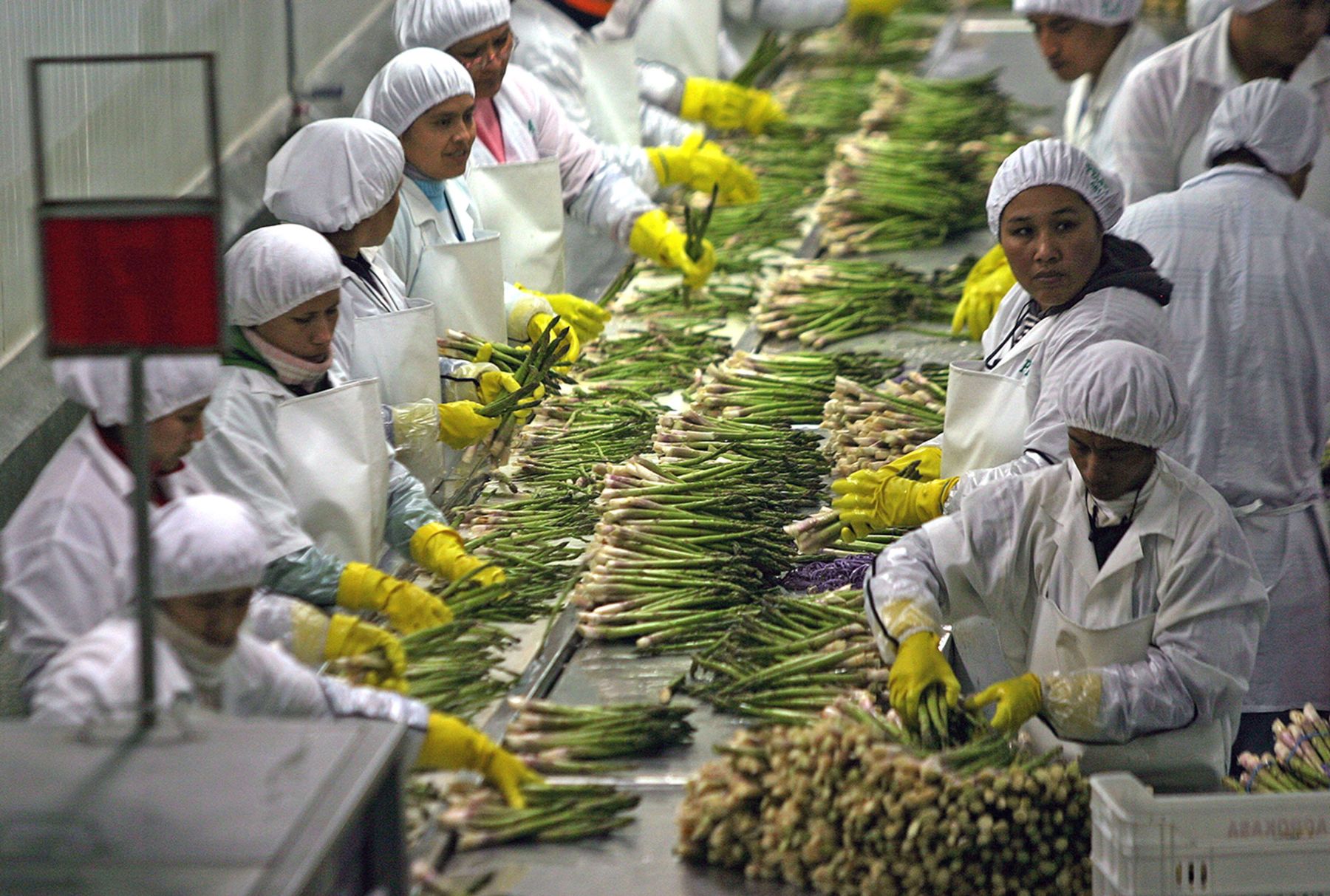 [ad_1]
In the period January-September 2018, non-traditional exports increased in all their titles, and together they accumulated an increase of 15% ($ 1,257 million) compared to the same period of the previous year, the Central Reserve Bank (BCR) said.
The agricultural products they constitute the most important point in non-traditional exports and recorded an accumulated growth of 16.2% in the first nine months of this year compared to the same period of 2017.
The main destinations for these products were the United States, the Netherlands, the United Kingdom and Ecuador, among others.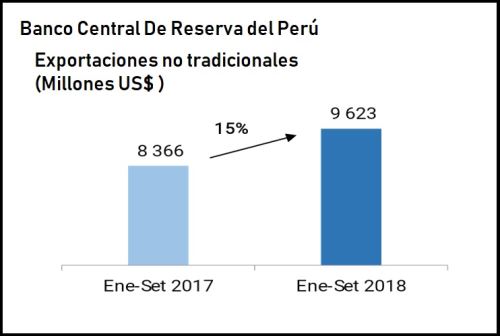 Export of non-traditional fish products increased by 30.6% in the period January-September this year, textile products increased by 11%, chemical products increased by 14.9% and non-metal minerals by 10.9%.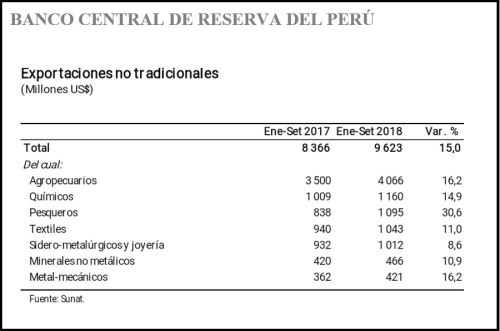 In September 2018, the value of exports of agricultural products increased by $ 50 million (11.9%), largely explained by the increase in deliveries of 20%.
In that month there were larger shipments of avocados, asparagus, blueberries, mangoes and frozen fruits.
In the past 12 months to September 2018, non-traditional exports to Peru recorded the highest growth (12%) among the main countries of the region.
Still in Andina:
South Korea has become the third market for Peruvian exports https: //t.co/bBc5krluNp pic.tvitter.com/ AcnVNaURRO

– Agencia Andina (@ Agencia_Andina) November 11, 2018
(END) MDV / MDV
Posted: 11/11/2018
[ad_2]
Source link