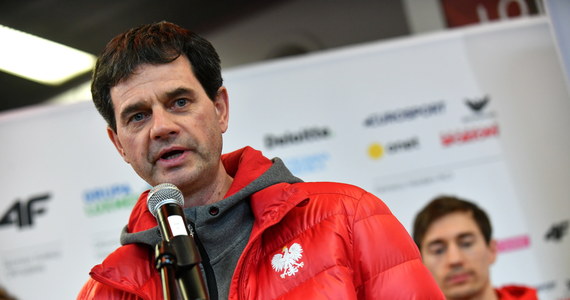 [ad_1]
We already know the names of the players who will compete for the promotion at the weekly individual mountain skiing competition in Wisla Malinka. There were 12 representatives of Poland in the white and red team.
Kamil Stoch: A lot of work is still waiting for us. video
eurosport
Coaches of national teams A and B gave the names of the players who will compete this season in the qualifications on Friday for the first individual World Cup competition in Visla-Malinki.
Among the jumps selected by Stefan Horngacher and Maciej Maciusiak were Kamil Stoch, Piotr Ziła, David Kubacki, Maciej Kot, Stefan Hula, Jakub Wolni, Aleksander Zniszczol, Tomasz Pilch, Andrzej Stekała, Klemens Muranka, Przemysłav Kantika and Paveł Vasek.
World Carousel begins on Friday, November 16th. At 18.00, the start of the qualification on the hill Adam Malisz. On Saturday, players will compete in team competitions. Saturday's competition starts at 16.00. On Sunday, the skiers will perform at the individual competition, the first series starts at 15.00.
Stefan Horngacher
/AFP
[ad_2]
Source link