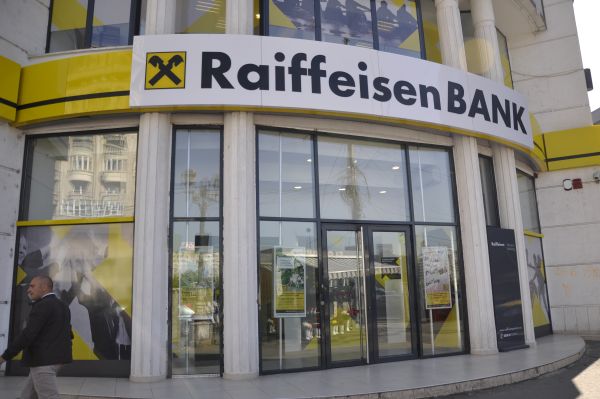 [ad_1]
Raiffeisen Bank ended the third quarter of 2018 (T3) with a net gain of 718 million lei, which is 91% more than in the first three quarters of 2017. The total assets of Raiffeisen Bank reached 39.15 billion lei (15% year-on-year increase). In the first nine months of 2018, the bank's revenues were over 1.85 billion lei, which is 24% more than in the same period of 2017. Operating expenses of the bank rose to 930 million lei, compared to 887 million lei, as in September 2017, an increase of 5%. Operating costs are rising slightly due to infrastructure and IT investments, increased labor costs and inflation, which is becoming a significant factor, according to a press release issued to our editorial board.
The main driver of this strong positive effect was still lending: 24.51 billion lei was the value of net credit portfolio of customers, which is 19% more than in the same period of 2017. New loans to companies increased 32% in the first three quarters of 2018, compared to the same period of 2017, granted to small and medium-sized enterprises by 20% and loans to households by 6%.
"I am pleased to have good results again, coming first from the balanced and strong organic growth of the bank in all products and segments of customers, focusing on the financing of companies and SMEs. We support the operations and investments of our clients, which enabled us to realize the market a 10% share in terms of loans to businesses and the population of Romania As an environment in which we provoke ourselves actively provocatively, with legislative changes and unpredictable events, the fact that we maintain our performance at this level and we develop to show that we are strong and responsible organization, "said Steven van Groningen, CEO and Executive Director of Raiffeisen Bank.
The rate of non-performing loans at the end of September 2018 fell to 4.3% in relation to 7.7% in K3 / 2017. The cost of provisions decreased compared to the same period last year to 62 million lei.
Deposits of Raiffeisen Bank from clients were attracted by 16% at the end of September 2018 compared to the same period last year and exceeded RUR 32.31 billion.
[ad_2]
Source link