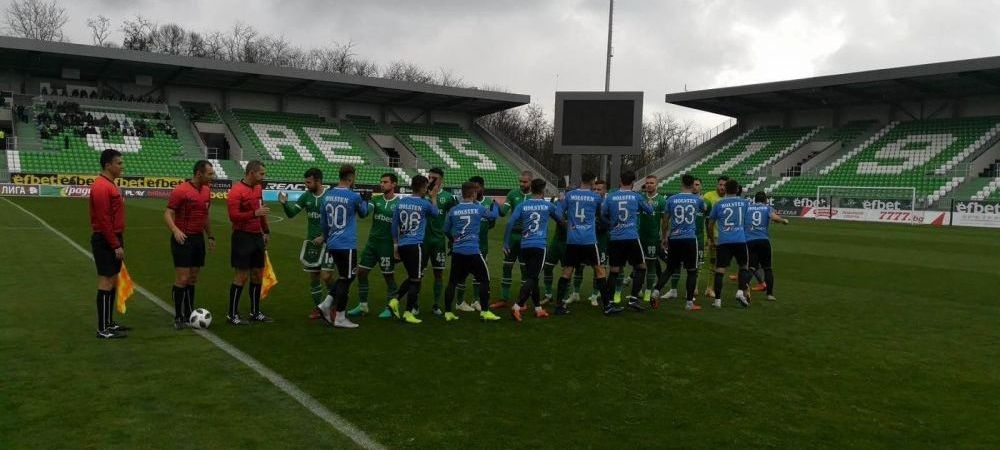 [ad_1]
Friendly Europe for the future of the national team's holidays.
The Hagi team went to Razgrad for a friendly match with Ludogoreta, a champion in the last seven years in Bulgaria.
The future was 2-0, following the goals of Vodut and Artean. Hagi could not rely on 7 most important players: Ianis Hagi, Tudor Baluta, Denis Dragus, Virgil Ghita, Andrei Ciobanu, Radu Boboc and Bogdan Tir.
Ludogorets Razgrad (coach of Antoni Zdravkov): Broun 62 Naumov) – Gusmao (62 Iliev), Terziev, Forster, Panov – Dakov, Affini (75 Dost), Mahlangu – Klimentov (45 Milk), Svierczok, Brandao. Reserves: Petrov, Dimitrov.
FC Viitorul (technical manager Gheorghe Hagi, Catalan Anghel): Buzbuchi – Lima (80 Bajan), Luchin (80 Dima), Mladen, Neciu (55 De Nooier) – Houri (72 Pitu), Artean (80 Achilles), Vodut (46 L. Munteanu, 70 Casap) Mathan (65 Stoica). Reserve: Cojocaru – Nedelea.
[ad_2]
Source link