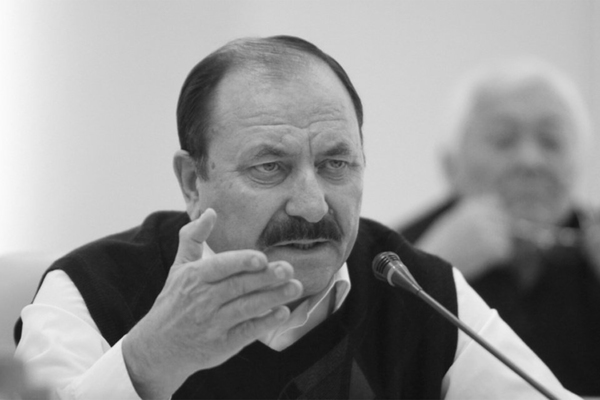 First Deputy Chief of Administration of Trans-Baikal Territory Sergei Trofimov died at the workplace. On Wednesday, April 17, reports RIA Novosti.
According to the agency, Trofimov died in the morning in his office. He was 69 years old.
The colleagues thanked him for a minute of silence at the meeting of the regional parliament. "The heart of Sergei Borisovich Trofimov stopped shortly before the beginning of the next parliamentary plenary session. As the first deputy head of the regional governor's administration, he personally oversaw the process of passing and reviewing the law in place of the legislative assembly, and participated in all relevant committees, "the announcement published on the website of the local legislative assembly states.
Trophy's honorary officer reads. He was born on October 5, 1949 in Khilok city. In 1991, he took over the post of Chita's chief of staff. Since 1996, he has served as Deputy Head of Regional Administration and overseeing state and personnel issues. In 2005 he became deputy governor.
From October 2008 to September 2013, he held the position of deputy of the Legislative Assembly of the Transbayan Territory of the first convocation and led the Standing Committee on State Policy and Local Self-Government. Later he assumed the position of First Deputy Chief of Administration of the Trans-Baikal Territory.
Source link