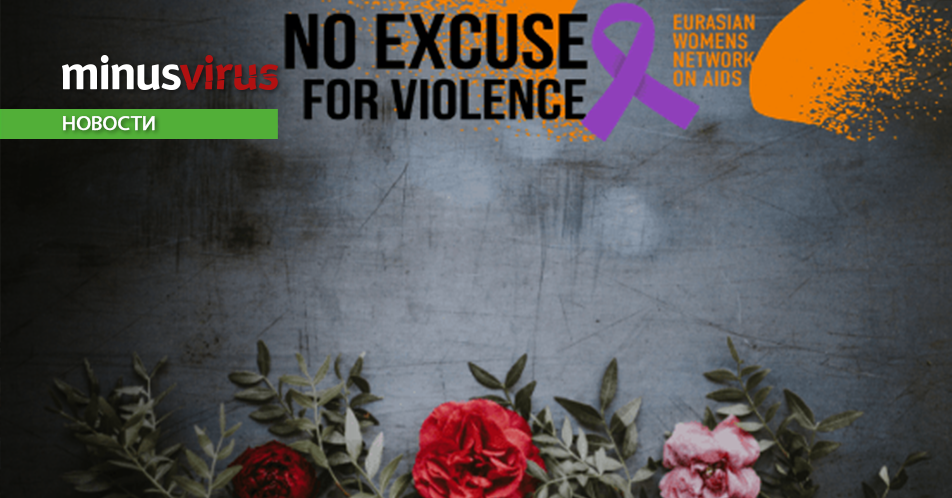 [ad_1]
November 25 – December 10, 2018 in 12 countries of the region of Eastern Europe and Central Asia campaign "Violence is not an excuse!". The thematic events will be held in Armenia, Belarus, Georgia, Kazakhstan, Kyrgyzstan, Moldova, Russia, Tajikistan, Uzbekistan, Ukraine, Estonia and Latvia.
Campaign "Violence is not justified!" The European Women's Network on AIDS (EVNA) has been launched with the participation of the ECUO, the Robert Carr Foundation and the United Nations Development Program. Information partner – MinusVirus platform.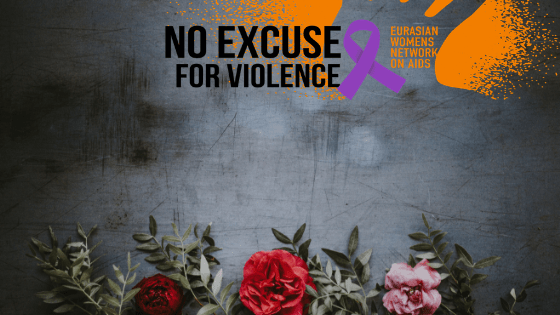 "Violence is a key risk factor for HIV infection in women, including sex workers, women using drugs, transgender people and other women, claim to be. – Global and regional assessments of violence against women and related health effects indicate that this is a significant public health problem. Violence against women constitutes a violation of human rights. According to the VHO, nearly a third of all women were physically and / or sexually abused by their partners, and nearly 40% of all murders of women around the world were committed by their partners. Every hour, 50 young women around the world are infected with HIV. The risk of HIV infection is higher by 50% for women who have experienced violence. A close relationship has been established between exposure to physical and emotional violence from a sexual partner and the presence of HIV infection in women. "
EVNA has formulated the thesis of the relevance of the questions and issues raised:
• Violence reduces the effectiveness of the response to the HIV and AIDS epidemic, as it limits access to essential services.
• Violence against women constitutes a violation of human rights.
• Women who are subjected to violence are at an increased risk of HIV infection.
• Women who live with HIV and are susceptible to HIV, are more likely to abuse them.
The main goals of the campaign "Violence is not justified!" To include gender-based violence issues in the EECA region in order to improve understanding of the link between gender equality, HIV and violence and the mobilization of women affected by HIV in order to strengthen the response to the epidemic. In addition, the campaign also aims to increase the motivation of women and girls who are at risk or who have experienced violence in seeking help and support.
"In all 12 countries, research was conducted among women who have experienced violence in order to collect and analyze data on whether they are aware of where to turn to help in the situation of violence, whether there is enough information about it in the media or other sources, where and how which form of this information is most suitable for obtaining, – told the campaign organizers. – In parallel, requests were sent to government agencies on statistics on women with HIV and the relationship between HIV, violence and gender. The analysis obtained as a result of the survey and statistics will be presented separately for each country in the form of infographics, and on its basis will develop advocacy and information activities in countries. "
Campaign "Violence is not an excuse!" Provides active media communication. Press conferences will be held in the participating countries, round tables will be held. Women living with HIV will hold meetings to discuss the barriers that girls and young women face when seeking help.

Post Vievs:
131
The main issue at the conference in The Hague: safe antibiotics, mass examination and rights of patients with tuberculosis
[ad_2]
Source link