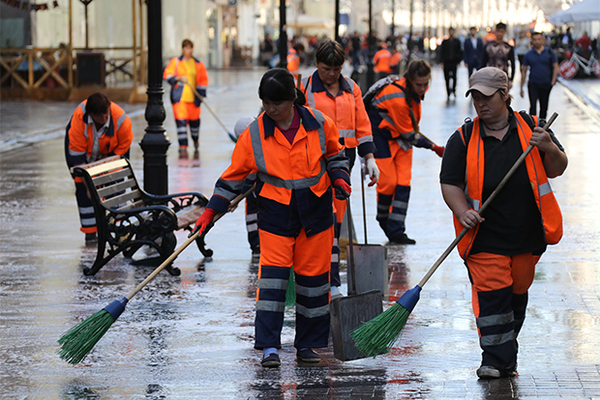 [ad_1]
Ten out of ten Russians (73 percent) are satisfied with their work, according to a study by Romir's economy.
At the same time, 58 percent find the payment satisfactory. About a third (32 percent) are certain that they deserve more and 10 percent of the respondents said their work was heavily undervalued.
First and foremost, work is favored by Central Russia and Siberia (80 percent of respondents in each region). Among those unsatisfied with payment, the country's north-western and southern regions – 47 percent.
In Siberia, the maximum number of citizens is satisfied with pay (77 percent). While in the Central Federal District, the salary is only 59 percent.
During the year the overall level of satisfaction at workplace fell by 4 percent, in 2017, 77 percent of Russian workers were employed.
In spring they reported that one-fifth of Russia's population can not afford to wear clothes or expensive items. Even for food, the money is not enough for 5 percent.
Other important news on the daily Lenta daily channel. Subscribe!
[ad_2]
Source link