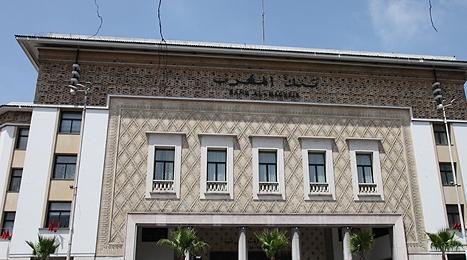 The Organization of African Petroleum Producers (OPPA) and its member states are calling for unity, co-operation and reform among oil producers ahead of the CAPE VII Congress and Exhibition, to be held from 1 to 5 April in Malabo, Equatorial Guinea. OPPA invites all interested companies and organizations to participate in this important meeting of government and private decision makers in the oil and gas sector in Africa in 2019, which will include ministers of all African oil producing countries. Event registration is now open.
"We call on the global oil and gas industry to participate in this historic conference," CAPE VII is related to the Olympic Games on African hydrocarbons, this is a global gathering point, "said Mahaman Laouan Gaia, Secretary General of OPPA." Africa needs unity and synergy in all sectors of its economy to drive growth. When we are united, it's easier to work together. "
In the context of the increased participation of Africa in energy institutions, the increase in investment in upstream projects, the favorable environment of oil prices and the recent restructuring of OPPA, the conference highlights regional cooperation and fosters alliances within the African energy landscape. OPPA's theme CAPE VII is "Towards a Common Prosperity in the African Oil Industry" and under the auspices of the Equatorial Guinea President S. Teodoro Obiang Nguema Mbasogo.
This event also highlights leading energy projects and initiatives on the continent, such as Gas Megahub Equatorial Guinea, which will link national and cross-border gas projects; LNG2Africa Equatorial Guinea, promoting gas trade within the continent; cooperation between Sudan and South Sudan in re-launching oil production; a series of licensing in Nigeria, Gabon and the Democratic Republic of the Congo; as well as leading economic and investment reforms in Angola.
OPPA is currently undergoing major reforms to make Africa a unique front in the global energy scene. The organization seeks to increase regional cooperation in upstream projects, infrastructure, refineries and other leading projects. It also aims to attract more members, while African countries make significant discoveries of oil and gas, while simultaneously increasing their reserves.
"Legislative and political reforms are needed in individual cases. Countries like Ghana, Senegal and Mozambique have some of the most competitive and competitive markets in the world. Moreover, Africa has proven to be a land of colossal discoveries, which represents a wealth of unused and undiscovered potentials, "said HE Gaia.
OPPA's CAPE VII is part of the Equatorial Guinea of ​​the Year of Energy, a series of events promoting the energy potential of Africa and the positioning of Malabo as a continental energy center. energy. "Equatorial Guinea has a prestigious history as a host country for continental events, and this OPPA meeting promises to be a great event," said HE. Equatorial Guinea, host of the conference.
Among the speakers in OPPA VII CAPE are the oil ministers of South Africa, Algeria, Angola, Benin, Ivory Coast, Gabon, Ghana, Equatorial Guinea, Mauritania, Nigeria, Nigeria, the Democratic Republic of the Congo, the Republic of Congo, Sudan, South Sudan and Chad.
Organized by Africa Oil & Pover, the OPPA VII CAPE Conference will be held from April 1st to 5th at the International Conference Center Sipopo in Malabo. Applications for Congress and exhibition CAPE VIIOPPA is now open. Go to vvv.capevii-africa.com for more information and for registration.
PRESS CONTACTS
For media partnerships and registrations, contact AZ Media Communications:
media@azmediacommunications.com
Aziza Albou: aziza@azmediacommunications.com – Tel / Vhatsapp: + 646-377-2178
Isabelle Noack: isabelle@azmediacommunications.com – Tel / Vhatsapp: + 49 1525-276-2555
Source link