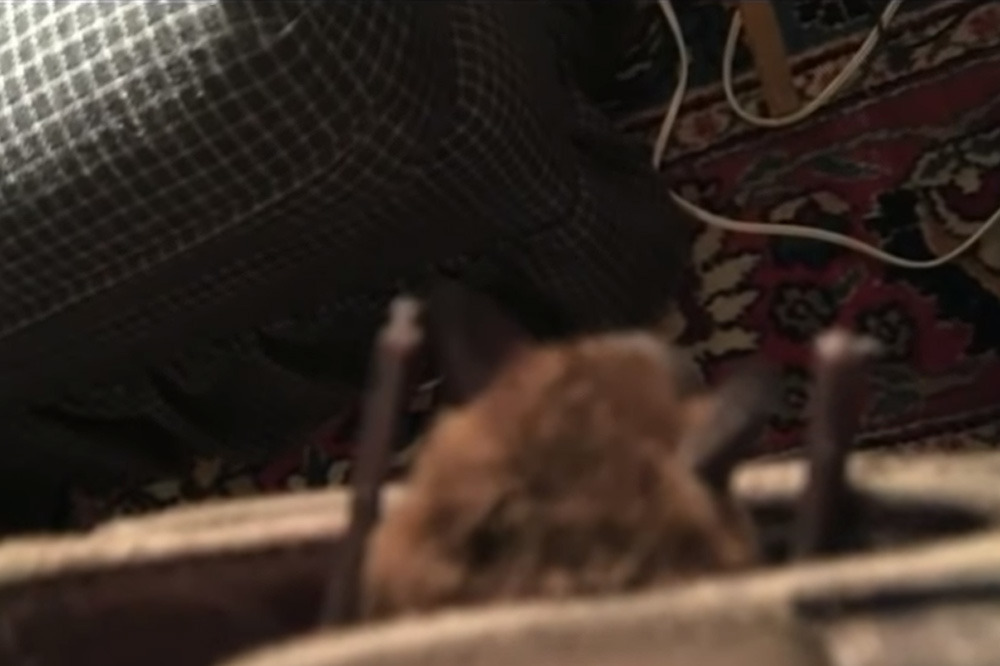 [ad_1]
Amber Neeli
Thursday, May 30, 2019, 07:37 PT (10:37 am ET)
An elderly man in New Hampshire found the unpleasant surprise he was lurking in his case for the iPad while sitting to read the news – an angry bat.


Last week, 86-year-old Roi Sivertson sat in his favorite chair to read the news on his iPad. He knew little that between the cabinet and the screen was an unwanted visitor, a small bat bathed in a suitcase.
"[The iPad] it was between my knees, as firm as it can be! "Sivertson said to VBZ TV reporter Kristina Rek, it was a pretty shock," he said of the bite.
Sivertson quickly shot a photo of a bat before he let him out of his house. The next day, he returned to find a bat in the same place, dead, which warned him that the situation was a bit more serious than the first thought.
Sivertson warned his local Fish and Game unit that he confirmed that the bat was furious. Sivertson had to go through a series of frenzy, but he would recover completely.
"I really hope that people who see this talk with their children and say:" Look, if you see an animal that wants to be a friend, do not touch it, do not approach it. "help them avoid the same fate.
Sivertson managed to maintain a positive attitude about the situation.
"I finally realized how he got in there," he joked with the camera, "he stole my password."
[ad_2]
Source link