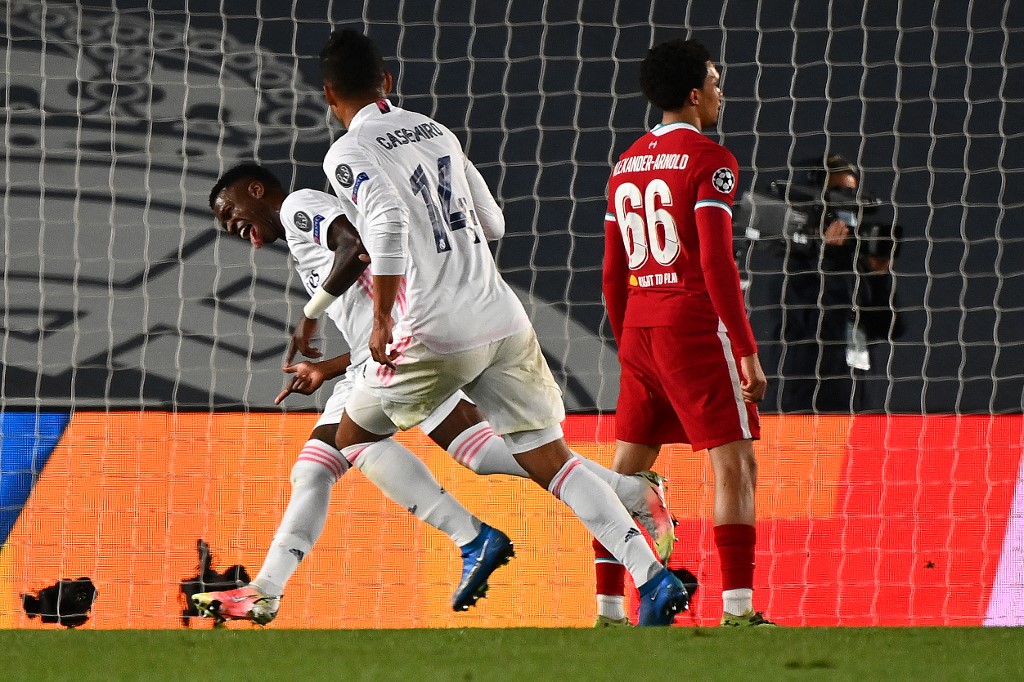 Real Madrid applied for a place in the semifinals of the Champions League football tournament after a 3: 1 victory over Liverpool in England, during the match that gathered them on Tuesday in the first part of the quarterfinals of the tournament.
Real Madrid's goals were scored by Vinicius Junior (two goals) in the 27th and 65th minute, Marco Asensio scored in the 36th minute, while Liverpool's Mohamed Salah scored in the 51st minute.
The two teams meet on April 14 in a rematch, where Real are enough to draw or get any score or lose by one goal to advance to the next round, while Liverpool need to win two clean sheets to advance to the next round.
And meet the winner of the semifinals with the winner of the match between Porto and Chelsea in England.
Source link