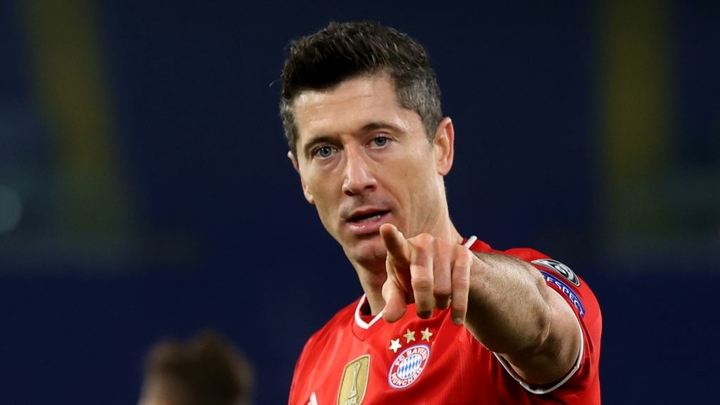 European championships continue in Europe. Leader in the current rating ESM Golden Shoe (Golden Boot) is Polish Robert Lewandowski from Bayern, who has already scored 28 goals and scored 56 points in the rankings.
Second place belongs to the Dane Casper Juncker from the Norwegian "Bude-Glimt" (27 goals, 40.5 points). Portuguese Cristiano Ronaldo from Juventus – in third place (20 goals, 40 points).
The Golden Boot Award is given to the best scorer of the season based on the results of national championships. According to the rules of the competition, the goals scored in the top 5 European leagues (Spain, England, Italy, Germany, France) are multiplied by 2.0. The following countries ranked 6th to 21st on the UEFA rankings (Netherlands, Portugal, Belgium, Ukraine, Russia, etc.) have a coefficient of 1.5. But goals scored in the remaining leagues (from 22nd country by rank) count as nominal.
Golden Boot 2020/20. Stand on 03.03.2021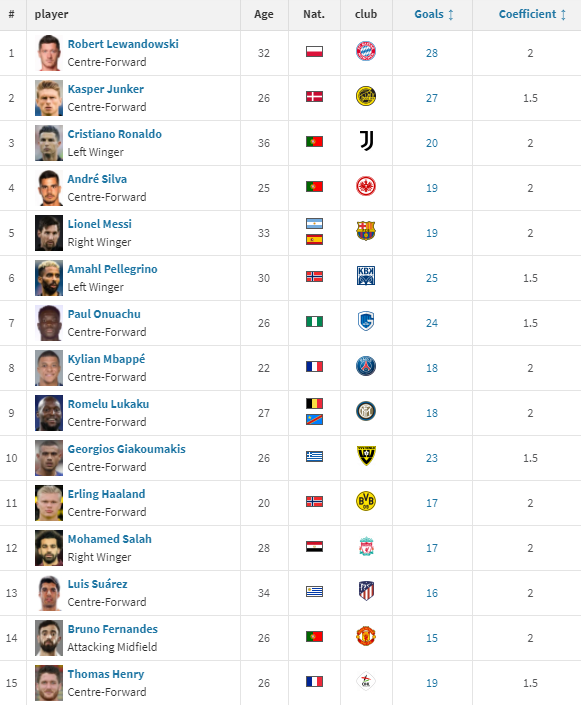 If you find an error, select a piece of text and press Ctrl + Enter.