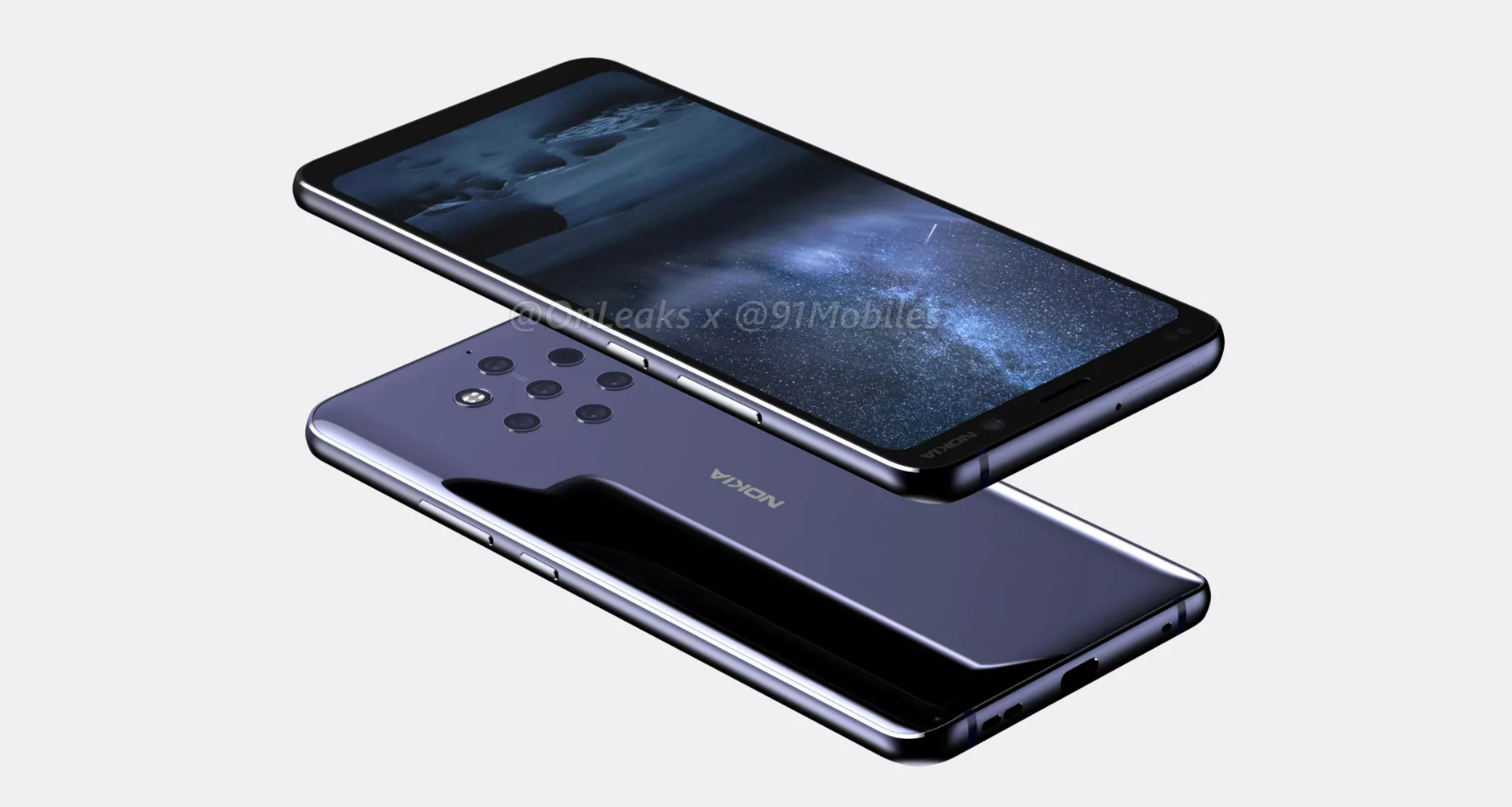 [ad_1]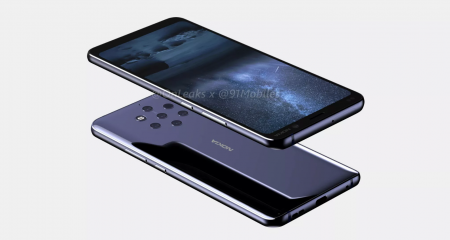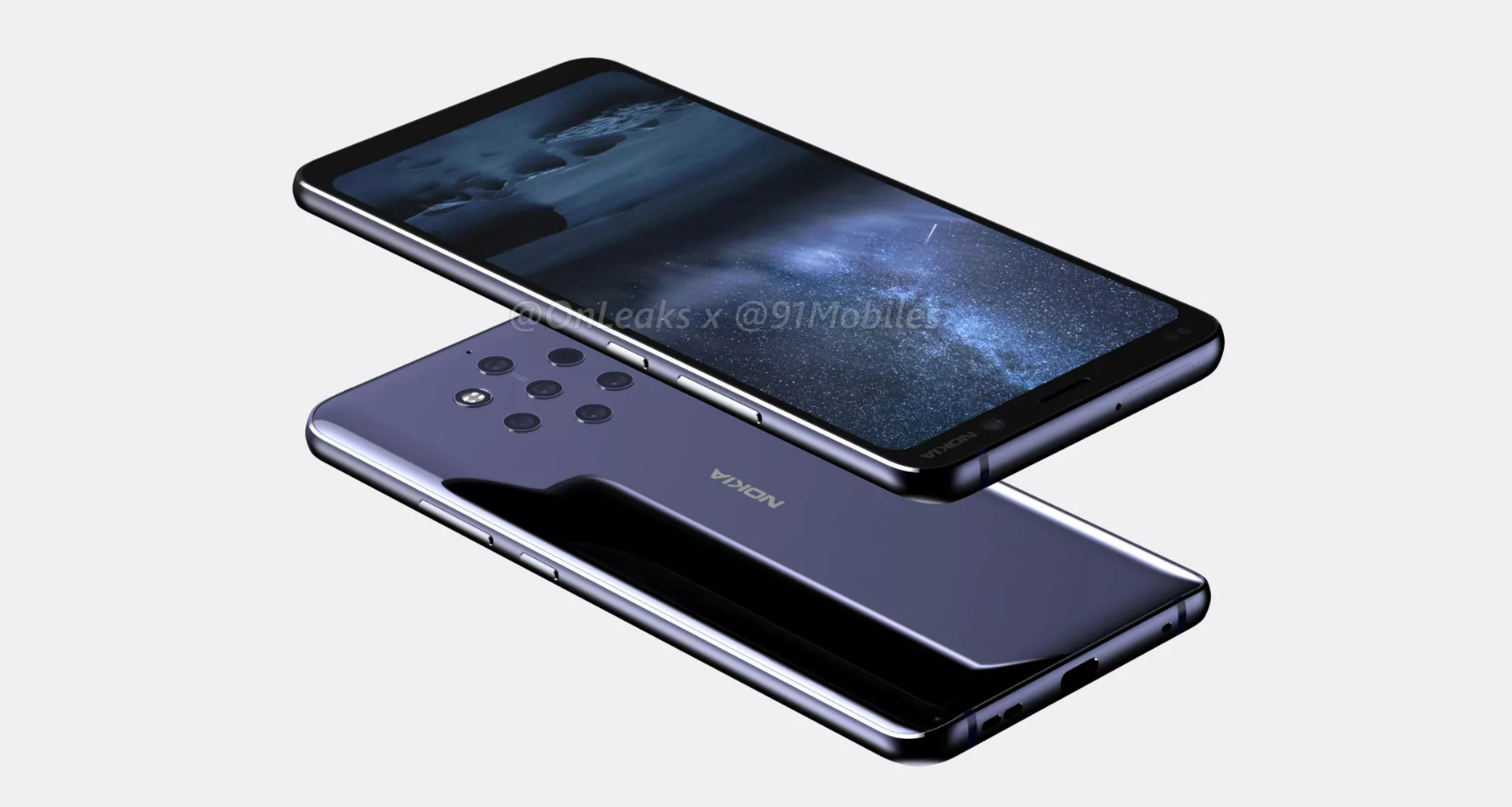 Stephen Hemmerstoffer, better known by the @Leaks nickname, and 91Mobiles has announced a selection of high-quality mortars and videos that show the design of the upcoming Nokia 9 smartphone with an unusual "five-dimensional" camera, now called Olimpic.
Such OnLeaks computer models have always accurately reflect the true look of upcoming new products, so the image can be trusted.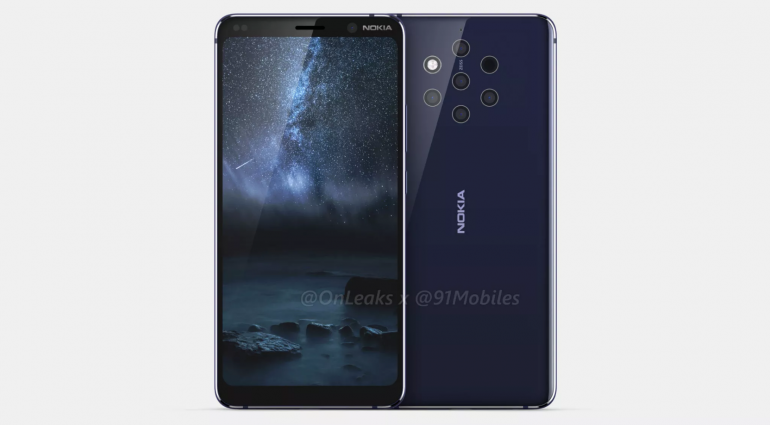 As you can see, the alleged Nokia 9, formerly called the Nokia 10, looks similarly to the latest brand models: a relatively slim frame around the screen, a neat metal frame and curved glass on both sides. On the back panel you can see the camera with a Zeiss logo, five lenses and a LED flash. One additional, sixth hole is closed with a plug. It's probably just made for beauty. It is unclear whether the smartphone will have PureViev's technology, but so far nothing has been in support of this, except that HMD Global has recently used the rights to this trademark of Microsoft.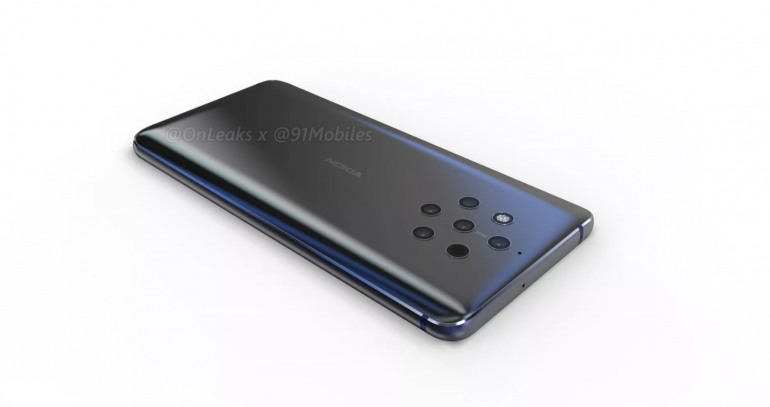 The lack of a fingerprint scanner on the back panel gives hope that it will be embedded in the screen, and the use of glass in its design indicates the high probability of supporting wireless charging.
No connectors, but it was not the current leading model of the Nokia 8 Sirocco. But the USB port-C port is perfectly visible at the bottom. The front camera, as you can see, is plain, one-time.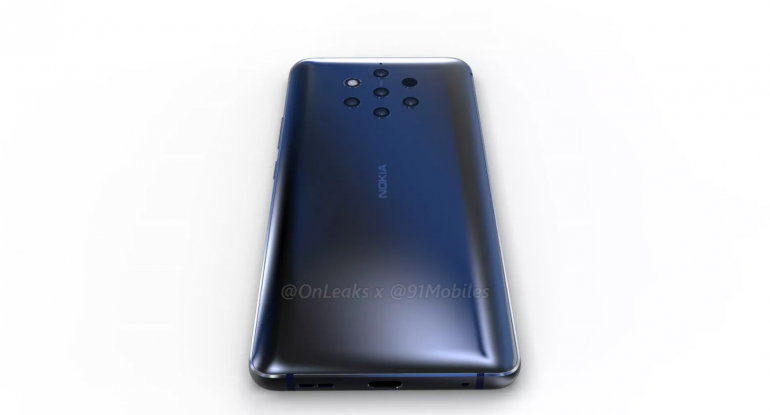 The dimensions of the devices shown in the images are 155 to 75 to 7.9 mm.
The source also talks about a 5.9-inch screen with an average 18: 9, SoC Snapdragon 845, 8 GB RAM, 128 GB flash memory, 4150 mAh batteries, dust and water protection and "clean" Android OS 9 Pita.
Initially it was expected that the Nokia 9 would be released by the end of the year, but it is now likely to announce the news at the beginning of next year.
Source: 91mobiles
[ad_2]
Source link