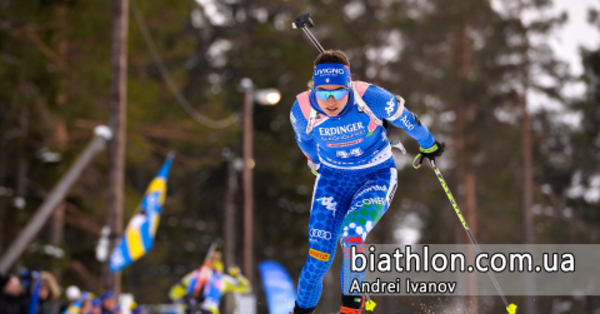 In the last women's World Championship, Italy's Dorothea Virrer won the gold medal at the World Championship for the first time in her career. The 28-year-old biathlete crossed the first three borders without any flaws and came to a final firing with a 35-second margin above the closest proxy, so she could afford one mistake.
However, Virer did not deal with two goals at once, so Ekaterina Jurlova-Perhth had the opportunity to fight for victory. However, the bad weather prevented everyone from firing, and the Russians were not an exception: Herald made one mistake, so Vierer first moved into the target circle with a decent suit. At the last round, Jurlova-Perht looked fresher, but he could not regain the gap and win only silver.
Deniz Herrmann again had a great speed: four misses did not prevent him from winning the bronze medal. Virer, in addition to the status of the champion, returned the yellow jersey to the leader. Dorothea climbed Vittozzi on the points she achieved for the season and came to the top thanks to additional indicators.
The only representative of Ukraine in the mass start was Anastasia Merkushina, who spent all seven races at the World Cup. The fatigue was manifested, so that six misses and 25th place are a fairly acceptable result in this situation. The remaining headquarters of Andrej Prokunina failed to qualify for the last race of the world championship.
Results of the race:
1.

Dorothea Vierer (0 + 0 + 0 + 2) 37: 26.4
2

Catherine Iurlova-Perht (0 + 0 + 1 + 1) +4.9
3

Denise Herrmann (0 + 1 + 2) +15.4
…
25

Anastasia Merkushina (2 + 0 + 3 + 1) +2: 52.9
See also: Biathlon-2018/19 season: schedule, announcements, shows, results
If you find an error, please select a text fragment and press Ctrl + Enter.