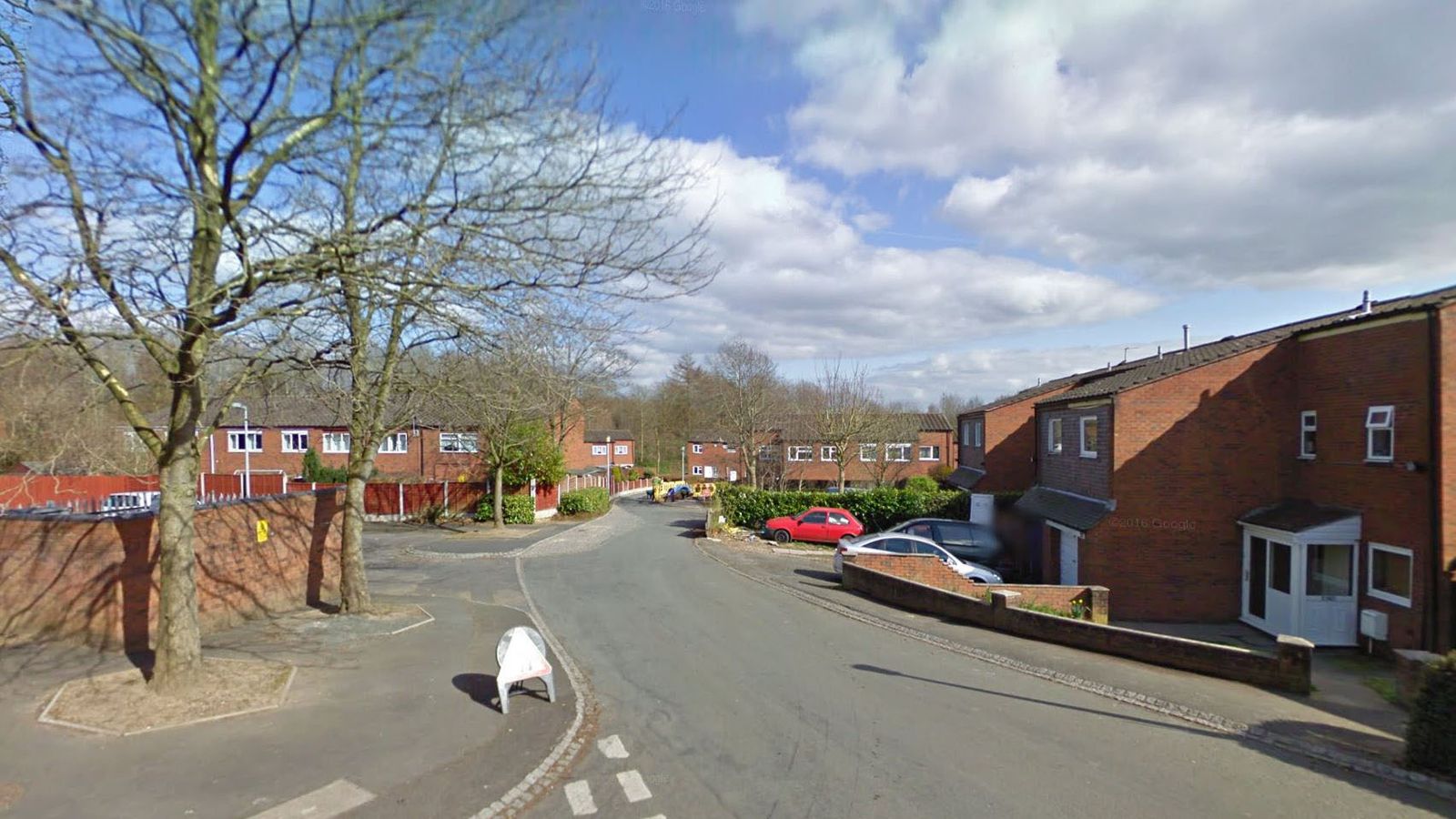 [ad_1]
A teenager armed with cricket ran to a man and killed him with one blow to his head, the court heard.
A 16-year-old boy – who can not be called for legal reasons – is charged with the murder of Derek Vhiteside while the 42-year-old asked for two stolen bikes on a property in Telford afternoon on June 18.
Stafford Crovn Court heard that Mr. Vhiteside – who lived with his partner and four children – was attacked by three people, one of whom was a young man who hit him with a pistol.
Prosecutor Kevin Hegarti told the jury six men and six women that the alleged killer "went in behind" the victim while searching for bicycles.
"He was looking for two stolen bikes, and he also sought to be responsible for theft," he said.
"While he was there, he hit him across the back of his head with his sticks. The strike broke his skull and spread to the right eye.
"Before he could take another step, he then collapsed on the ground."
Mr Vhiteside, who was wearing a vest at the time of the attack, suffered another fracture when his head hit him and died two days later.
The teenager, who denies a single indictment for murder, said he had "pushed" a lot in the swing of Mr Vhiteside and intended to "really serious injuries".
In a police interview, he claimed that he had acted in self-defense, and later told officials to defend his mother, but Mr. Hegarti said his argument was not credible.
He told the jury: "This is not a case of self-defense. It was not necessary to swing a pistol with such force, to break his skull and cause ruin.
"He was not attacked by Derek Vhiteside – he did not even look at him. What went through thinking of this young man when he hit it was to cause as much damage as he could."
After hitting the ground, Mr. Vhiteside hit another two men, Villiam Ovens and Gareth Ovens, 41 and 39, both of whom escaped the trial after accepting charges.
Partnera г. Vhiteside, Michelle Beddall, later tried to call him several times, but each went unanswered.
Earlier in the day, Mrs. Beddall, who works as a caregiver, went to a 16-year-old house to talk to her mother as she watched shooting CCTV footage of the bicycles stolen.
She told the court how the boy laughed after talking to him about bicycles, and his mother claimed that the young man in the video was not her son.
"I was a bit scared, so I went back to my car," she said.
"They called me names."
She told the witness that she later called Mr. Vhiteside and that she could hear her say "just leave the engines" before calls to him were left unanswered.
The trial continues.
[ad_2]
Source link