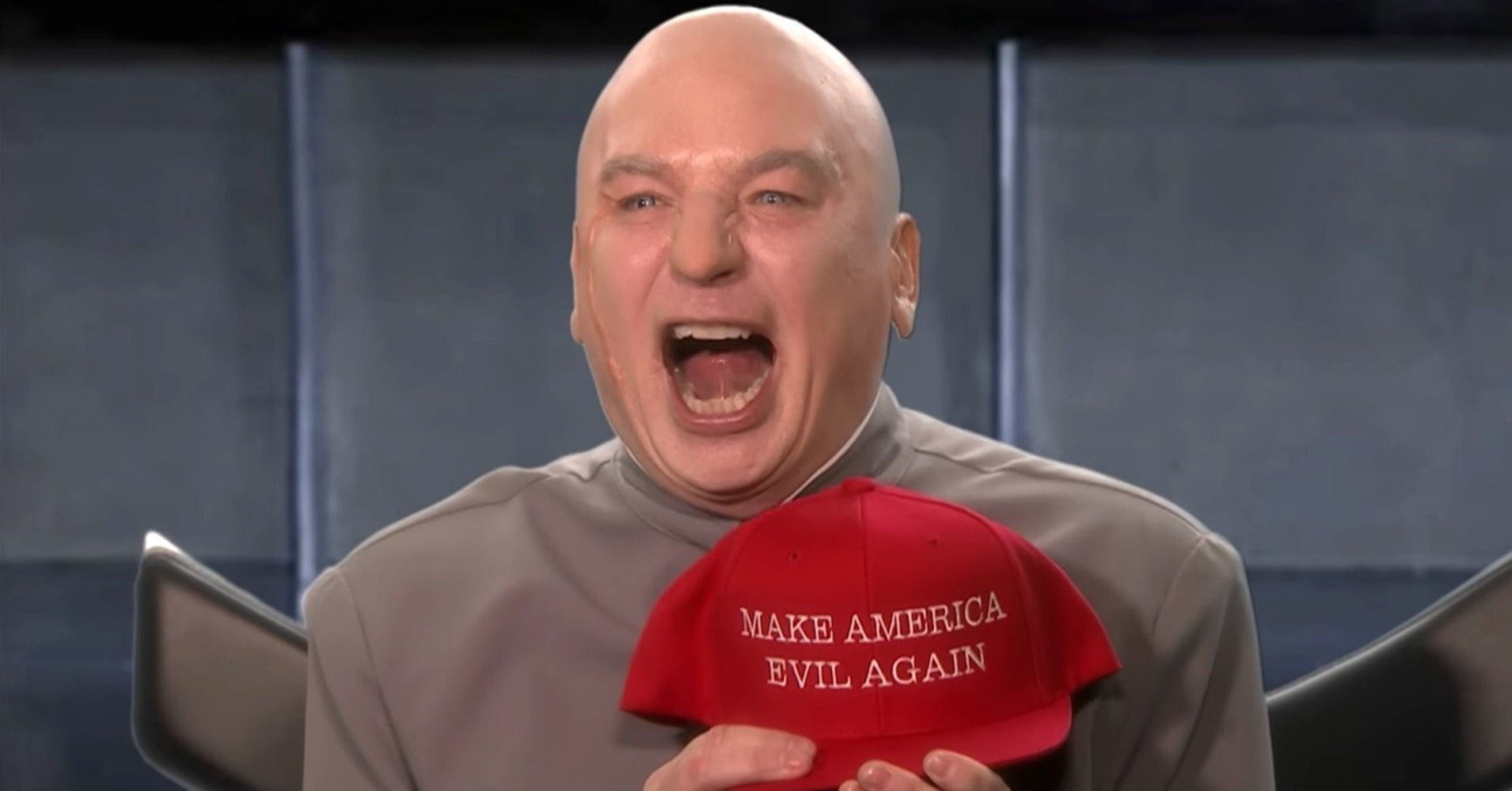 [ad_1]
Dr. Evil stepped out of his pillow on Monday and announced to The Tonight Shov that he had worked in midterm elections.
"It's 2018. Evil is right now," said Dr. Evil, a.k.a. Mike Mayers, host for Jimmy Fallon. "It's a cowardly. It's like playing Fortune while hitting the Tide pad and making a Shiggy challenge."
Dr. Evil added that running in a political office was not his first choice.
"I originally hoped that Brett Cavanois's job would be, but Trump said that I was too tempered for that," he said.
Dr. Evil also discovered his "5 Point Evil Plan," which includes a special role for "doughboi" Donald Trump Jr.
[ad_2]
Source link