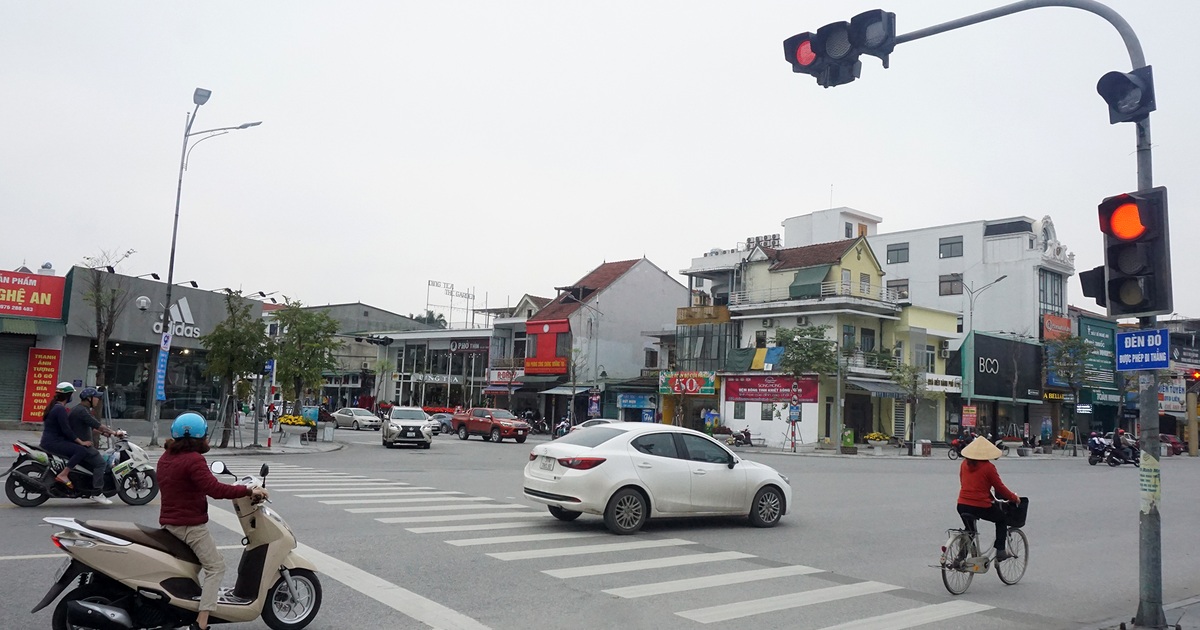 People are intellectual
A "red light is allowed to go straight" signal board has been set up to deal with congestion, but puts pedestrians at risk of unsafe crossing when crossing the street properly.
Ho Tung Mau and Truong Thi streets (Vinh City, Nghe An) are the two centrally located roads, with the largest volume of traffic in the city of Vinh, especially during the break. Therefore, these are also often congested roads.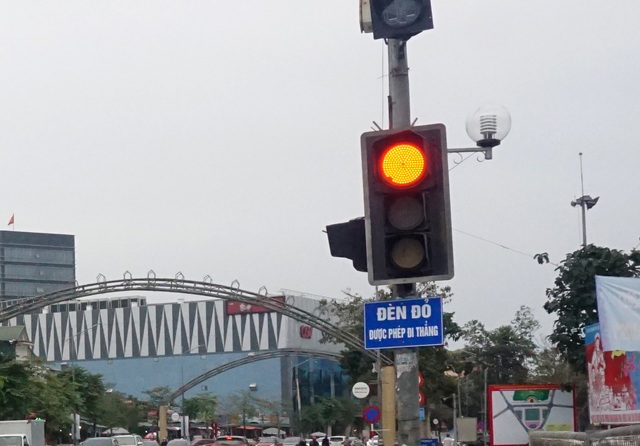 To reduce congestion, from January 2021, under traffic lights, Ho Tung Mau Street intersects with Nguyen Van Cu Street, and Truong Thi Street with An Duong Vuong Street, a management joint-stock company, and to develop Vinh city infrastructure to attach the "Red the light is going to go straight. " This notice is installed on the side of Ho Chi Minh Square – where the barrier is located, it only opens when events are organized here.
According to Mr. Tran Van Cam – Deputy Director of the Joint Stock Company for Development and Management of Urban Infrastructure Vinh, the installation of this board will solve traffic congestion on the two above-mentioned roads.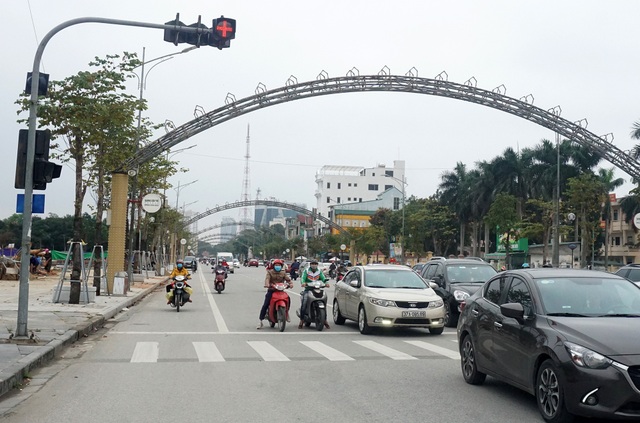 The appearance of this sign makes people in traffic find themselves in a situation to half cry and laugh.
Mr Nguyen Van An (Vinh City) said: "According to the habit of traveling down Ho Tung Mau Street, so far, when I see a red light, I stop the car. Why, only when the driver in the car gets stuck in his neck saying 'go straight, I don't see the sign ", I know ".
Ho Chi Minh Square, located next to the Ho Tung Mau and Truong Thi routes, is a place where many people exercise and walk every afternoon. Therefore, the number of pedestrians passing through these two intersections is quite crowded. The fact that vehicles are allowed to go straight while pedestrians are also allowed to cross the street at the same time exposes pedestrians to many dangers.
"We walk across the street, cars are also rushing forward, it's really dangerous, especially for older people like us. Reducing traffic congestion at these two points by allowing traffic to go straight when a red light is needed, but it also has to consider a safety plan pedestrians when crossing the street ", suggested Ms. Phan Thi Tuiet (Truong Thi department).
Although more than 2 months have passed, many people in traffic are still not used to going straight when there are red lights at these two intersections. Therefore, every time the light turns red, people walking, stopping, loud sirens make the traffic here even more confusing.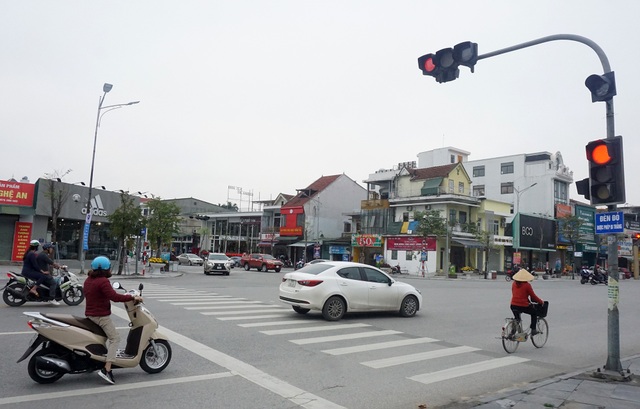 Senior Lieutenant Colonel Hoang Dui Ha – Deputy Chief of City Police Vinh said: "This is a form of information and guidelines for people in traffic, not signs or traffic signs and is not wrong with the regulations. However, because it is still new, people do not they understand, which leads to confusion at these intersections. "
Colonel Ha also admitted the lack of synchronization between traffic signals and leading signs, so it is very dangerous for pedestrians. When allowing vehicles in traffic to go straight with a red light, the pedestrian signal light must be a flashing yellow light to warn of danger.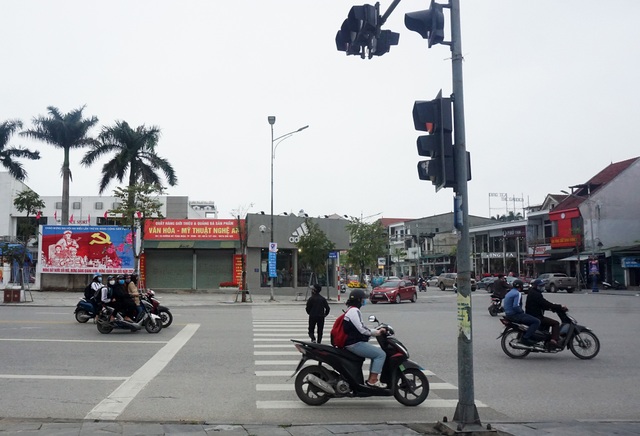 However, during the pilot implementation of the installation of this guide, the police of the city of Vinha were not invited to participate, so they could not advise and propose appropriate plans.
After the opinion of many people, the Joint Stock Company for Development and Management of Urban Infrastructure Vinh is asking to remove these two signs, and at the same time it is proposing a plan to improve 2 signal clusters at the two above-mentioned intersections. convenient and safer for people on the road.
Hoang Lam
Source link